Dragalia Lost update out now (version 1.1.5)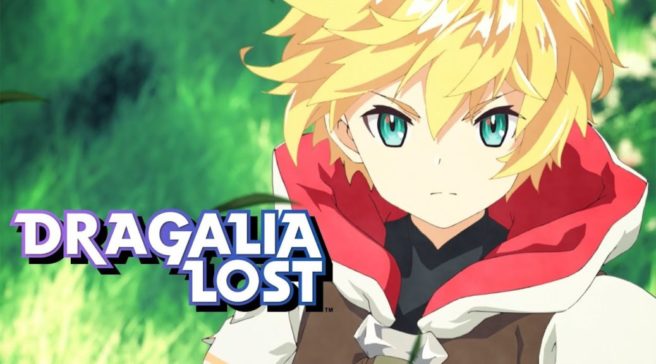 Dragalia Lost has received a huge update – especially in size. Version 1.1.5 is now live, which clocks in at 2.6GB.
Today's update includes new features and improvements as well as various fixes. Find the full details below.
Additional features and improvements:
The features and changes below have been added to the game.
– The AI of adventurers in your party has been adjusted so that they use attacks and skills more often during quests.
– The Fafnir enemy appearing in the recurring event quest Avenue to Power (Beginner/Intermediate/Expert variations) no longer guards.
– The number of skip tickets you can acquire in a Daily Bonus has been increased to three.
– The number of skip tickets that you can buy in the shop has been increased to three in one day.
– The maximum held number of skip tickets has been increased to 99.
– The number displaying the amount of eldwater needed to strengthen a co-ability is now easier to see.
– For the upward swiping gesture on iOS devices, it now changes to Multitask during quests after inputting the gesture two times.
– Defeated enemies now disappear from the minimap immediately.
– The display speed of Notices has been increased.
– Adjustments were made to the power of Hawk's skill Savage Hawk on stunned enemies.
– Adjustments were made to Nefaria's skill Night of Antiquity concerning its power, and power against enemies afflicted with blindness.
– The rates displayed in the item summon's Appearance Rates have been changed to display up to the thousandths decimal place. The summoning rates themselves are unchanged.

Issue fixed:
The following issues have been fixed.
– All of the gifts in the Dragon's Roost were displaying as bread.
– While leveling up the Smithy, its level wasn't being factored into the total Facility Level.
– Changing characters when one of them has the afflictions stun, freeze, or sleep, then switching back once the affliction has healed, was causing controls to be limited.
– For skills that grow stronger based on the number of buffs on a character, only sustained healing spells weren't being factored in.
– Under specific conditions, you could be struck by status afflictions while shapeshifted.
– When choosing to repeat a mission from the quest results screen, the amount of stamina that should have recovered due to passage of time was not being reflected.
– For all of the items on the Friends screen, the might shown on the character that you tap would not reflect the equipped weapon or dragon.
– Opening Notices during events would sometimes cause the Notices screen to be displayed lower than the menu, preventing players from pressing the Update or Close buttons.
Leave a Reply