Dragon Ball FighterZ and "big news" about Dragon Ball teased for Red Bull Final Summoning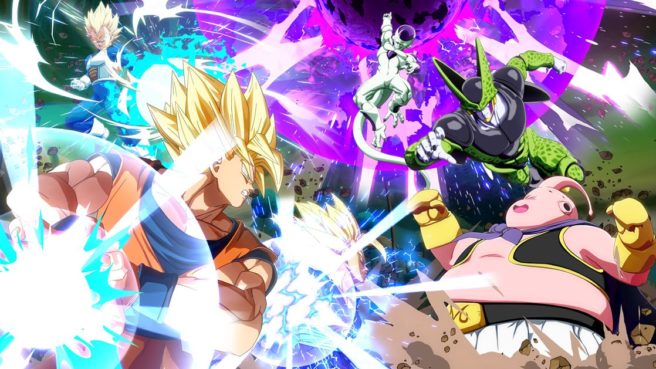 The Dragon Ball FighterZ 2018/2019 World Tour is ending soon with one final event. With the Red Bull Final Summoning happening on January 26 and January 27, the tournament will be coming to a close.
Although the battles themselves should be exciting, there's another reason to tune in. During today's Dragon Ball Games Super Showcase, it was teased that new information about Dragon Ball FighterZ and Dragon Ball as a whole will be announced.
Dragon Ball FighterZ producer Tomoko Hiroki said:
"There will not only be tournaments, but also new exclusive information that we will release at the Finals, so I hope everyone will look forward to it."
Hiroki was asked about a FighterZ Pass Season 2, but said that fans should "please wait until the FighterZ Finals." Other news pertaining to the game might be shared here as well.
Dragon Ball Xenoverse 2 producer Masayuki Hirano then added:
"And another thing, we said that new information on FighterZ would be coming during the Finals. But we're also planning to release other big news. We hope everyone will look forward to that. Of course we'll continue to support Super Dragon Ball Heroes while also doing the same for Xenoverse 2 and FighterZ, but this new information is something different. We're hoping to bring information that would please Dragon Ball as a whole. We hope you look forward to that, but we already have the next steps in mind s owe hope everyone looks forward to that."
Hirano went on to say that there will be hints about what to expect in V Jump. Regardless, the announcements will be happening soon as the the Red Bull Final Summoning is just on the horizon.
Leave a Reply