Dragon Ball: The Breakers game system trailer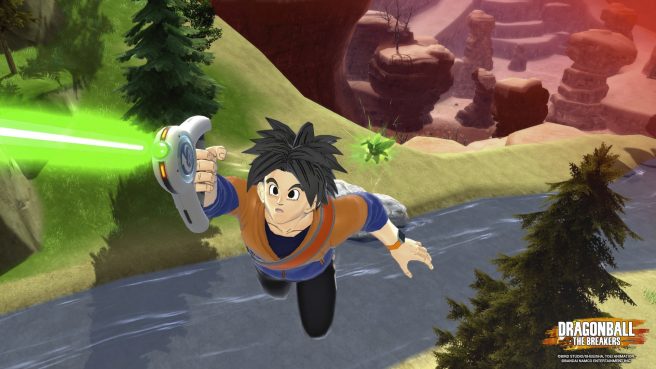 Following last week's announcement of Dragon Ball: The Breakers, Bandai Namco and Dimps have come out with an eleven-minute trailer that provides a closer look at actual gameplay.
If you need a refresher on the upcoming project, read the following overview:
Dragon Ball: The Breakers consists of 7v1 matches where seven normal "Survivors" have been sucked into a mysterious phenomenon called the "Temporal Seam" and must contend with the overwhelming power of the eighth player, the franchise iconic rival "Raider," whose task is to obliterate the Survivor team. The Survivors don't have any superpowers and must rely on various power-up items, weapons, and pilotable vehicles to battle and evade the Raider while searching for the Super Time Machine to escape oblivion. Concurrently, the Raider will be able to play as Cell, Buu, or Frieza and amass overwhelming power to destroy the Survivor team throughout the match, ensuring complete dominance.

Dragon Ball: The Breakers also features a Survivor character customization mode which enables players to design their match avatars by using familiar Dragon Ball Survivor skins and decorative equipment earned with in-game credits or via optional in-game purchases. Additionally, Dragon Ball: The Breakers will link save data with Dragon Ball Xenoverse 2. Stay tuned for more updates in the future.
View today's Dragon Ball: The Breakers game system trailer below.
Dragon Ball: The Breakers is due out for Switch in 2022.
Leave a Reply