Dragon Marked for Death Version 1.1.0 day 1 update now live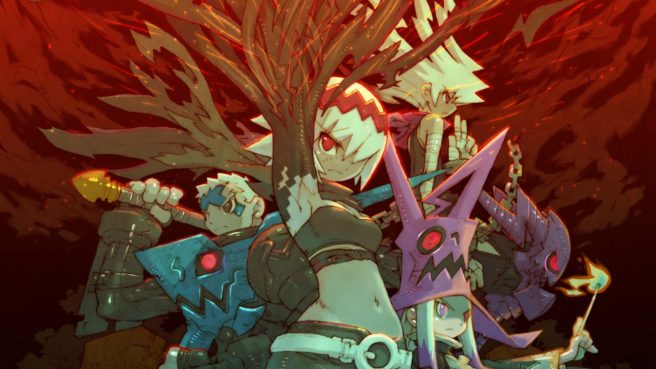 As we hit launch day for Dragon Marked for Death from Inti Creates, a day 1 patch has been dropped that brings the new title up to Version 1.1.0.
This update addresses numerous aspects of the game, from simple quality of life improvements to multiplayer and story mode adjustments.
The official patch notes can be viewed.
【System】
Japanese voices can now be selected and assigned during character creation.
You can now reallocate your bonus stat points by using a "Dragonite" item.
Character levels are now displayed on the character select screen, with unused characters being marked as "NEW".
The durability of Dragon Spheres has been adjusted.
Detailed information about items obtained on quests can now be viewed on the Quest Results screen.
When your character levels up, information about what each stat parameter does will be visible.
【Multiplayer】
Players can now change their equipment and more while waiting in the matchmaking lobby. Therefore, changes to the user interface and how that information is displayed have been changed.
Pre-set chat commands have been changed.
If a connection error occurs during a multiplayer game, the player will have the option of continuing the quest in solo mode.
After finishing a quest in multiplayer, players will no longer have to wait for everyone to finish before being able to return to the matchmaking lobby.
Abandoning a quest midway through will require agreement from other party members.
Search conditions for Open Matching in online multiplayer games have been changed.
Parties will no longer be automatically disbanded after completing a quest in online multiplayer.
Improved overall connection stability in online multiplayer modes.
【Playable Characters】
Playable characters will now look tired with their health is low.
Attack power stats for all playable characters have been adjusted.
The rate of recovery for each playable character's Dragon Points has been adjusted.
The amount that Dragon Skill attack power increases by raising the PIE stat has been adjusted.
The power of the Warrior's Dragon Guard and the amount of HP the Witch's recovery magic can heal are now based on the PIE stat.
The attack power of the 4th slash in the Empress's combo attack and her jump attack have been adjusted. Additionally, the number of attacks she can do has also been adjusted.
The Witch's PIE stat now determines the length of time she can hold onto a prepared spell.
The amount of hate generated by various actions has been changed.
The types of actions that generate hate have been adjusted.
【Story】
The conditions required to obtain the game's various endings have been changed.
Various messages related to your progress in the story have been added.
The difficulty level(s) that can be selected for some quests have been changed.
【Items】
The types of rare drops that can be obtained from treasure chests and the rate of rare drops have been changed.
The line-up of equipment available from the shops in town has been changed a bit.
The prices and effects of items sold in stores have been changed.
【Monsters】
Stat parameters for various monsters have been adjusted.
【Misc.】
Various types of small bugs have been fixed.
Leave a Reply