Dragon Quest Builders 2 details and screenshots – Bulletin Board, Builder Pencil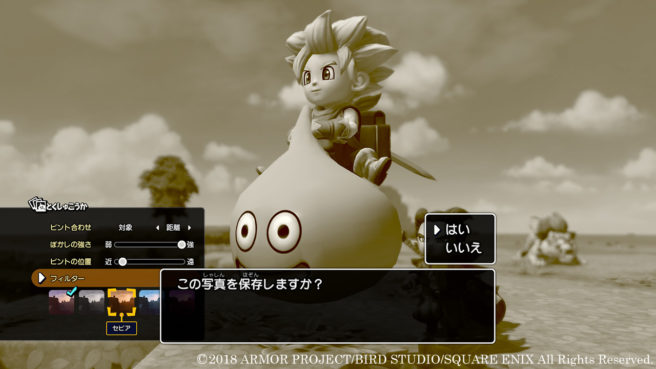 Square Enix has sent out official details and screenshots covering the new Bulletin Board and Builder Pencil in Dragon Quest Builders 2. Find the full roundup below, courtesy of Gematsu.
Take Pictures of Your Prided Work in Photo Mode
– Game has a Photo Mode
– Take pictures of your prided works and beautiful landscapes
– Can change the point of view, zoom in and out, remove the protagonist from view, and freely take photos
– Players are able to apply blurring and filters such as monochrome and sepia
– Zoom in, rotate, and change the perspectives
Post Your Photos on the Bulletin Board and Get Lots of Likes!
– If you take a nice photograph, you can post it on the Bulletin Board
– On the Bulletin Board, you can see other players' photographs by connecting online
– Works that are popular among other players, such as those that receive a lot of Likes!, will take up the most space and attract everyone's attention.
– By publishing a photo in a terrain set, other players will be able to visit the world of your photo
– Photo contests that utilize the Bulletin Board are also planned to be held
– You can save the photos you like to your album.
– You can even visit the Vacant Islands of photos to see their beautiful scenery before your own eyes
Recreate Buildings and Objects by Friends with the "Builder Pencil" Builder Tool
– In situations where you want to recreate buildings objects created by friends, you can use the Builder Pencil
– The tool records blueprints of buildings and objects within the area enclosed by the pencil
– By referring to said blueprints, you can make the building or object yourself
Leave a Reply