Dragon Quest Monsters: Joker 3 details – color customization, character info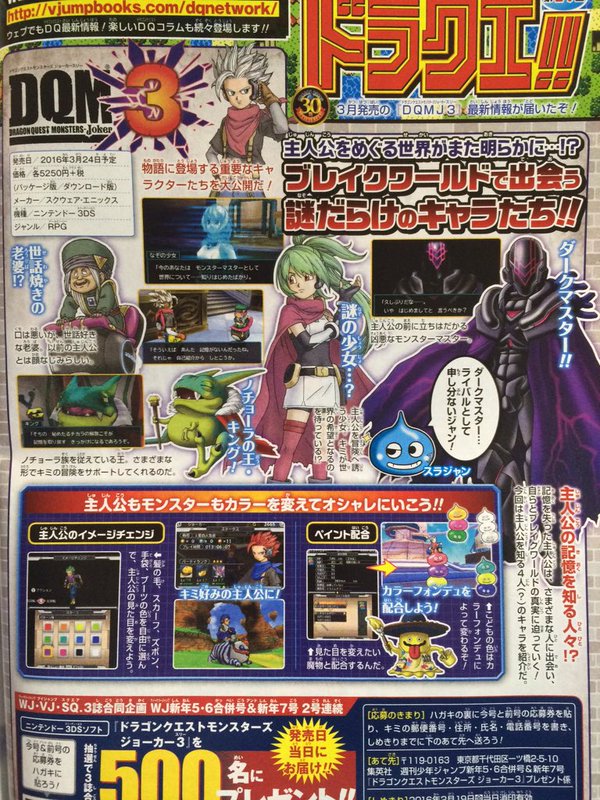 Dragon Quest Monsters: Joker 3 is featured in this week's issue of Jump. The magazine introduces some information about color customization as well as more character details.
In Dragon Quest Monsters: Joker 3, you can change the colors of both the player character and monsters. For the former, you can choose the color for hair, scarf, trousers, gloves and boots. For monsters, you can fuse them with a "Color Fondue" to make their color change from the original.
"Dark Master" is mentioned in the magazine. This is an evil monster master who stands against the player. We also see a mysterious young girl who invites you to start your adventure, the King of Nochora tribe who supports you in many ways, and a caring old woman who is rather bad-mouthed, but likes taking care of people. These characters seem to know about the player's memories before they were lost due to amnesia.
Leave a Reply