Dragon Quest VII to have entirely new writing in the west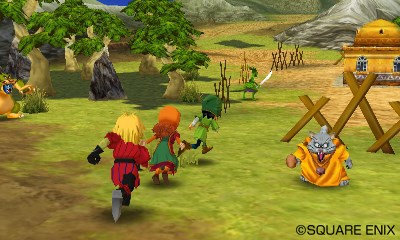 During a Nintendo press event that is currently ongoing, several RPGs were showcased. One of these was Dragon Quest VII.
According to Nintendo, Dragon Quest VII is "basically a brand new game" on 3DS. It'll feature entirely new writing for its western release. Additionally, random encounters have been removed, and you'll see enemies on the map. A story summary feature and StreetPass feature that lets you gain tablets will also be included.
The same presenter also mentioned that Dragon Quest VIII will have a top-notch localization.
Leave a Reply