Dragon Quest XI details and new batch of screenshots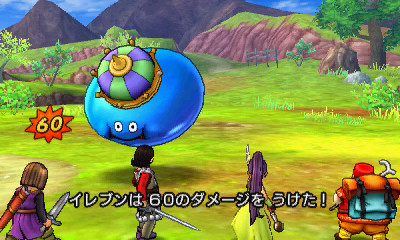 Square Enix has shared quite a few new screenshots and some info about the upcoming Dragon Quest XI.
3D mode and 2D mode
When displaying both modes the top screen will be 3D mode with more modern designs while the bottom will be 2D mode with the more classic 16-bit art. Dialogues are displayed on the top screens the upper-screen using the slide pad and the bottom screen with the d-pad. At some point in the game you will choose which mode you prefer and then be able to switch back and forth at the church.
In 3D mode monsters will attack on the overworld if they see the player and can surround the player, while in 2D mode battles will occur randomly while walking like the original games.
Memories of your journey
In this mode you are able to look back at your quest and replay important events that have happened during your adventure. You are able to replay these memories in 2D or 3D regardless of which mode you saw them in so that your able to see both versions no matter what.
Labyrinth Beyond Time
There is a village where a special tribe among the Incarnations of Time known as Yoochi. You will use your StreetPass feature here. You will discover a dungeon that only Yoochi can enter named the Labyrinth Beyond Time where you will use the Yoochi you have gathered through StreetPass to explore. You will fight boss battles against enemies known as gate keepers and you can earn items throughout the exploration.
If you are able to find Adventure Log Passwords you will be able to take them to The Altar in the and visit areas from previous Dragon Quest games. Jorocchi, the Yoochi elder, will go in more depth of the Adventure Logs in the game.
You can check out all the screenshots below.
Leave a Reply