Dragon Quest XI introduces reincarnated monsters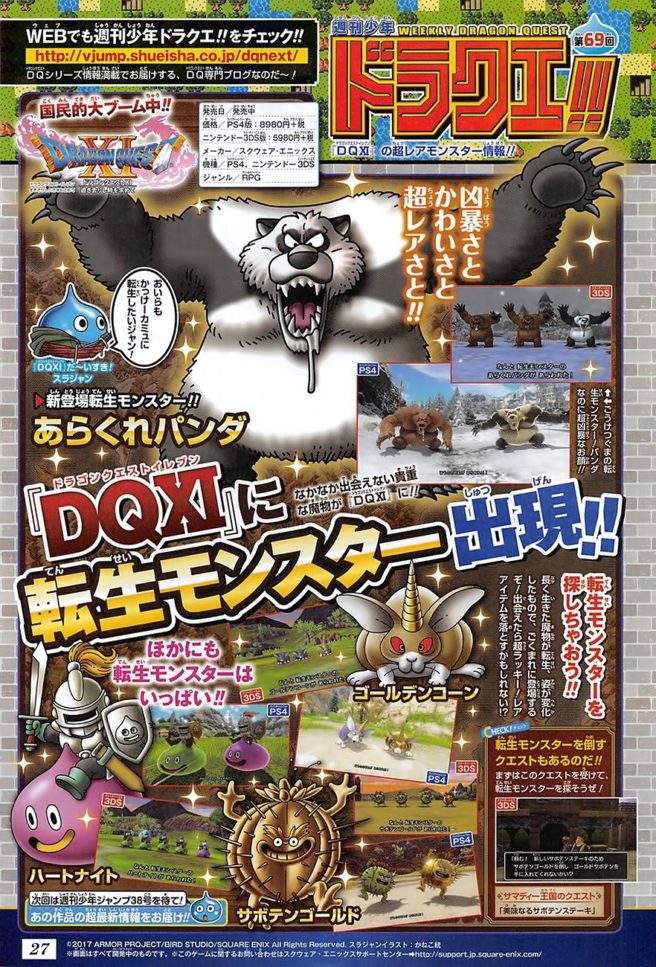 Dragon Quest XI will be released in Japan on Friday, but that isn't stopping Weekly Jump magazine from releasing some new info on the game.
There will be a special type of enemy in the game called reincarnated monsters. As their name implies, they have been reborn and thus look different than their regular counterparts. They might have a different color scheme or other distinguishing features. It's not all about their appearance though – these monsters are also pretty rare. Hunting them down for special quests given to you by NPCs can net you some great rewards though.
Leave a Reply