Dragon Quest XI S: new party member side stories detailed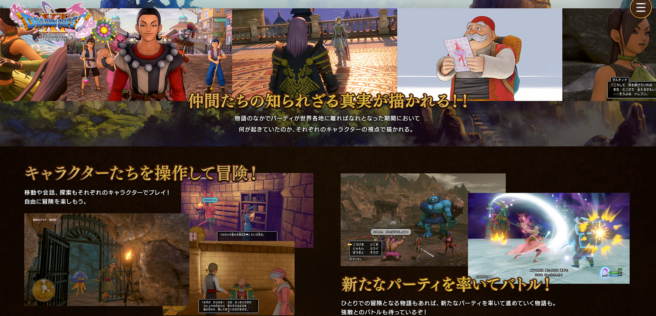 An exciting addition to Dragon Quest XI S: Echoes of an Elusive Age – Definitive Edition are the new side stories focused on each of the party members. Square Enix updated the game's official Japanese website today, detailing these new stories in which each party member is the protagonist of their own story (credit goes to Gematsu for the translation).
In these stories, you control each character separately from the rest of the main party. However, in some of the side stories, you won't be alone – you will be the leader of new parties.
Erik and the Mysterious Partner
Erik is imprisoned in a monster lair. It seems like he's teaming up with a healslime named Homirin in order to escape that place.
The Traveling Performer of Hope
In Gondolia, Sylvando comes across people being harassed by a group of thieves. He decides to help out these people.
The Noble War Princess Jade
While visiting Octagonia, Jade is imprisoned in another world by Booga. She fights back against him, however.
Rab and the Kingdom of Fortune
While chasing a bunny, Rab somehow ends up in another world which seems somehow familiar and nostalgic.
A Hendrik and Jasper Story, Too!
A shadowy figure appears in Heliodor Castle. Hendrik seems to recognize that figure as Jasper.
You will have to chance to experience these stories for yourself once Dragon Quest XI S: Echoes of an Elusive Age – Definitive Edition launches on September 27 on Nintendo Switch.
Leave a Reply