Dragon Quest XI's fourth restriction detailed for "Restricted Play" mode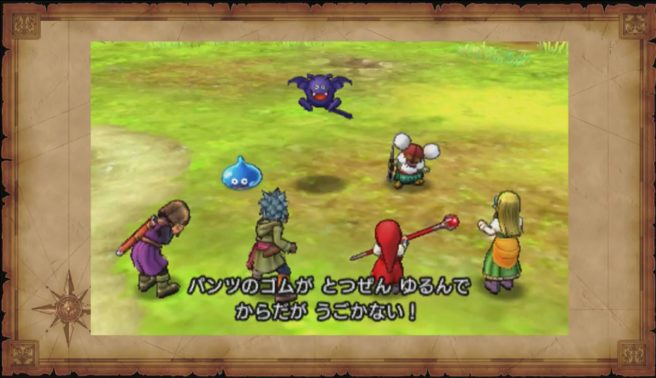 Dragon Quest XI has a unique "Restricted Play" mode. When going through this mode, you can experience the RPG with certain features disabled.
Square Enix previously confirmed being unable to shop, being unable to run away from battle, and being unable to equip armor as the first three restrictions. The fourth was announced during the "Countdown Carnival" in Japan this past weekend.
Dragon Quest XI's next restriction is known as "ashamed curse". It makes you unable to speak properly to people in town, causes embarrassing things to happen in battle that make you unable to act (such as the elastic band of your underwear breaking), and has various other embarrassing elements.
Leave a Reply