Earth Defense Force: World Brothers announced for Switch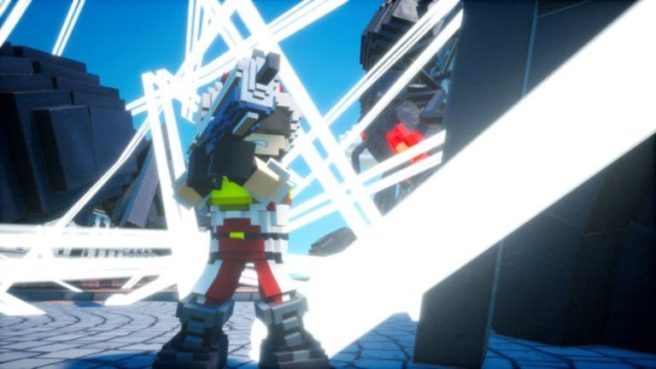 A new Earth Defense Force has been announced for Switch, albeit not a traditional one.
D3Publisher today revealed the third-person shooter Earth Defense Force: World Brothers, which launches later this year in Japan. It adopts a voxel graphical style, and features characters from across the entire series.
Below are the first details, courtesy of Siliconera:
– Everything is made of blocks, including the Earth itself
– Something caused the Earth to break into pieces
– It will be up to EDF to go beyond worldlines to bring back the peaceful square-shaped world
– Different parts of the world broke part to make areas
– Fight across various parts of the world (literally) such as London, England
– Take on giant ants by Big Ben, and more
– The scattered members of EDF are fighting alone across various parts of the world
– Build up your very own Earth Defense Force by rescuing members out there
– Take a team of four members for each mission
– The characters also have their unique abilities to use on the battlefield
– Earth Defense Force: World Brothers features a bunch of units from past entries of the series
– That includes the recognizable Pale Wing, the Fencer from EDF4, the Air Raider, and many others
– Addition of characters from spinoff titles
– Over 100 characters to recruit
– Collect all kinds of familiar weapons from the series
– All the intruders that we've seen assault our planet in the past will also cross worldlines to take on their own voxel appearances
– This includes the Ravagers, Primers, Aggressors, and many others
A release outside of Japan has not been confirmed at this time. We have the first screenshots below.
Leave a Reply