Eevee, Vaporeon, Flareon, and Jolteon Funko Pops on the way, plus 18-inch Pikachu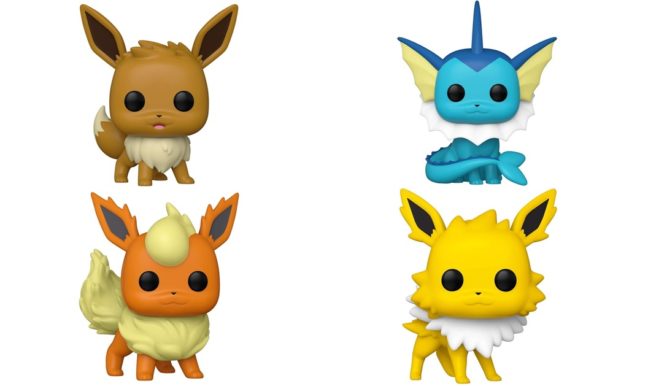 Retailer listings have revealed a new set of Pokemon Funko Pops. Eevee, Flareon, Jolteon, and Vaporeon are getting their own figures.
Pre-orders are currently up on Amazon here and GameStop here. They're listed for $10.99 and $11.99 respectively.
We'll also note that an 18-inch Pikachu Funko Pop is happening as well. GameStop has it up on its website here for a whopping $99.99.
Leave a Reply