Empire of Sin reveals "Make it Count" expansion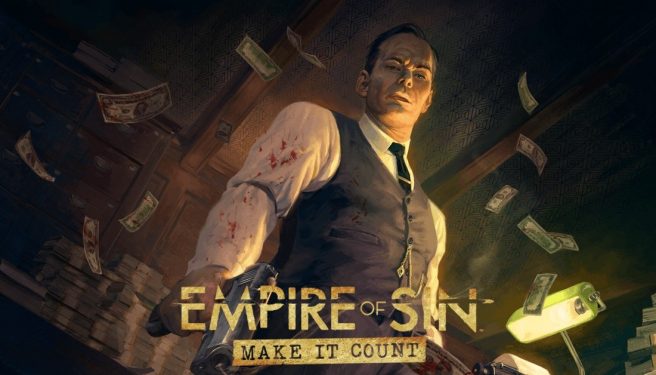 It's been a busy week for Empire of Sin. The Gangster update launched this week, The Precinct free content expansion was announced, and a new "Make it Count" expansion has now been revealed.
Below are all of the relevant details:
The expansion will introduce a new boss, Meyer "the Accountant" Lansky, new gangsters, "the Fixers," and their Loan Sharking Racket. This is the first major content expansion for Empire of Sin since its launch last year, and builds upon the base game to offer additional content and gameplay options for players.

Key Features

Meyer Lansky – Play as the "Mob's Accountant," a boss that excels at economics and creates synergy in combat. He uses his smooth talking to "make peace" with money and connections.
"The Fixers" – Five gangsters are up for hire, bringing their loan sharking Racket and combat abilities. This Racket unlocks Blackmail over other characters and factions.
A string of missions that tell the story of Lansky and the Fixers, unlocking game features like Loan Sharking, and introduce Lansky's mentor, Arnold Rothstein.
New rackets, new abilities, new gangsters and new missions—more details to come!
We have a trailer for Empire of Sin's new "Make it Count" expansion below.
Leave a Reply