Etrian Odyssey designer shares an illustration to commemorate the series' 10th anniversary
Posted on January 18, 2017 by Fernando in 3DS, News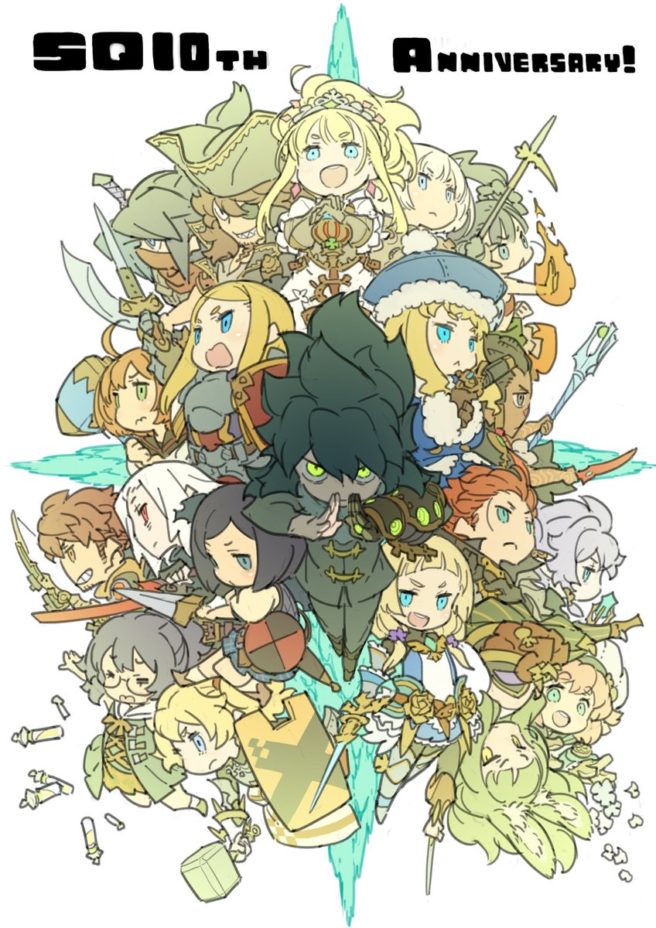 Today marks the 10th anniversary of videogame series Etrian Odyssey. The game was first released in Japan for the DS system on January 18 2007.
Now, in order to celebrate this anniversary, series character designer Yuji Himukai has shared the illustration that you can see above on Twitter.
These series of videogames have been a must have on both DS and 3DS. We are still waiting for a localization of the last one, Etrian Odyssey V, which hasn't released outside of Japan.
Leave a Reply