Etrian Odyssey X has a world map and more tidbits from Famitsu
Posted on April 11, 2018 by Andrew in 3DS, News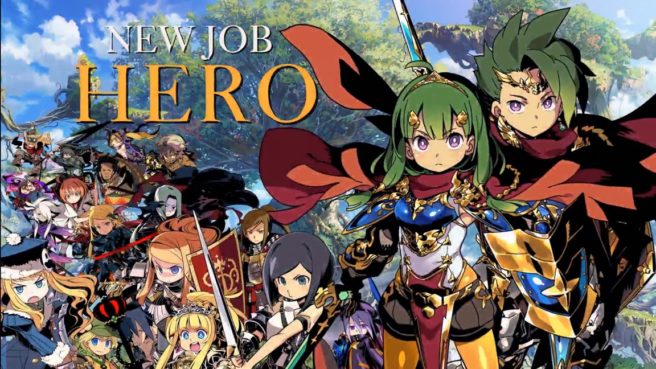 The latest issue of Weekly Famitsu had an interview with Etrian Odyssey X director Shigeo Komori, who shares more tidbits about Etrian Odyssey X. This information is courtesy from Gemastu.
Etrian Odyssey V was positioned as a culmination title created under the direction of "challenging new things." On the other hand, however, Komori felt that there were many fans who expected a direction that compiled the best parts of previous entries in the series. So, they decided to make Etrian Odyssey X as another culmination title.
Lemuria, the setting of Etrian Odyssey X, is a land isolated from other continents. A sea of trees familiar to adventurers of previous Etrian Odyssey games is spread out around the Yggdrasil Tree at its center.
However, caution is necessary as knowledge of previous dungeons may backfire. Elements that will put a grin on the faces of experienced Etrian Odyssey players are also being prepared.
Etrian Odyssey X implements a world map, which Komori has wanted to do since previous Etrian Odyssey games. It is dotted with various labyrinths, and meeting specific requirements will unlock new places and cause events to occur.
The game has the largest volume of the series yet, including labyrinths that are not required to clear the game.
While having a newness not buried within existing classes, the new "Hero" class was set to be a class full of protagonistic sense. It is an all-purpose type that can easily handle attacks, defense, and even recovery.
Force Boost and Force Break systems are being introduced to better bring out the strong points of the main class.
Leave a Reply