Etrian Odyssey X: world map, small labyrinths, NPC companions and more details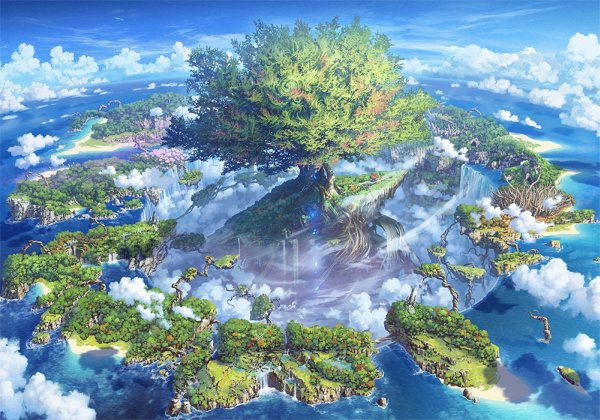 Atlus has released on some more information on Etrian Odyssey X, including details on the new world map, small labyrinths, NPC companions and more. Credit goes to Gematsu for the translation below:
World Map
Etrian Odyssey X will have a world map for the first time in the series. On the world map, there will be labyrinths and item collection areas, events will occur, and F.O.E.s (Formido Oppugnatura Exsequens—enemies) will appear. In addition to main labyrinths, the world map is also dotted with "small labyrinths" that do not need to be cleared to progress, so be sure to use them to test your skills.
In the item collection areas near the labyrinths you cleared, you can obtain materials and items. Since these areas are outside of labyrinths, your collection skills will have no effect, but you will be able to safely collect new items.
Many of the F.O.E.s that show up on the world map will appear at item collection areas. It is good to challenge them if you are confident in your skills. The F.O.E.s on the world map tend to move to different item collection areas, and if items can be collected at the area an F.O.E. moves to, be careful as it will be looted and impossible to collect items from for a short while.
Small labyrinths
Untrodden Reservoir
The Untrodden Reservoir is a small labyrinth you will visit after obtaining information from Silica. Could it be that the "strange color-changing monsters that appear and disappear at will" are…?
Hidden Castle Ruins
The Hidden Castle Ruins is a small labyrinth you will visit after obtaining information from Marco and Oliver. This is a tough area where many F.O.E. Raidenjuu will appear. Could it be that there is something at the depths of this labyrinth?
Adventure with NPCs
As you progress through the story of Etrian Odyssey X, you will be able to take NPCs along on your adventure. You will be able to cooperate with these NPCs in various ways.
Birgitta, who you will meet early on in the story, is a novice medic who can fully heal the party's HP after battle.
Marco and Oliver seem to give the player various bits of advice.
Create Your Own Guild Card to Share
Guild Cards will return in Etrian Odyssey X. Create a Guild Card for your party to share with others via StreetPass. Since your Guild Card also outputs a QR code, non-StreetPass sharing is also possible. The characters registered to an exchanged Guild Card may even appear during events within the labyrinths. You may even encounter an old friend's character.
In Etrian Odyssey X, Guild Cards offer two new features:
The maximum amount of Guild Cards you can possess has increased from 40 to 255.
You can customize the background and window color of your Guild Card.
First-Print Bonus Downloadable Content "New Adventurer Illustration Pack"
First-print purchases for Etrian Odyssey X will include the "New Adventurers Illustration Pack" downloadable content, which contains five class illustrations from guest illustrators. The full list is as follows:
Shigatake – Illustration Theme: Farmer
Yuki Takahata (FLIPFLOPs) – Illustration Theme: Gunner
Shirow Miwa – Illustration Theme: Nightseeker
Mota – Illustration Theme: Medic
Shigenori Soejima – Illustration Theme: Project Re Fantasy (Special Collaboration)
Leave a Reply