F-Zero X joins Nintendo Switch Online this week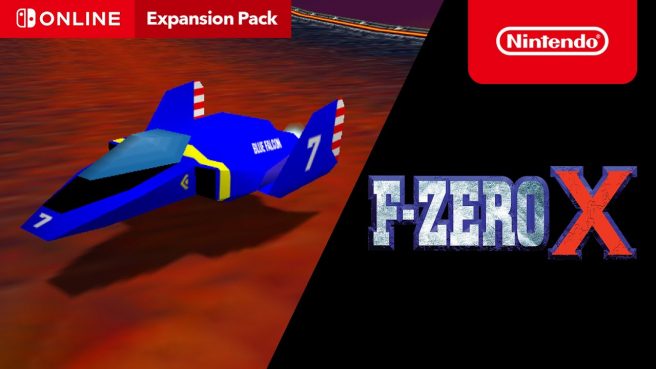 F-Zero X is the next N64 game to be joining Nintendo Switch Online, it's been announced. The title will be available to those that are subscribed to the program at the Expansion Pass tier starting on March 11, 2022.
The Legend of Zelda: Majora's Mask was the previous release for the lineup of N64 games on Nintendo Switch Online, which came out on February 25. We did know that F-Zero X would be arriving at some point, but Nintendo was reluctant to share any sort of release window.
Here's a brief overview of the game:
Choose from 30 different hover-car racers, including updated versions of the Blue Falcon and other vehicles from the original F-Zero game, and get ready to hit the acceleration! Race to the finish line on tracks that twist and turn through the air. However, you will have to avoid the other 29 cars on the track or else face the consequences! If you're in a competitive mood, try to win a Grand Prix Cup, get the fastest lap time in a Time Trial, or destroy the competition in a Death Race. You can also challenge three friends in the Versus mode. With five separate play modes, hidden vehicles and courses, and an excellent soundtrack, F-Zero X is a worthy racing title to return to!
We have a trailer showing off F-Zero X on Nintendo Switch Online below.
In terms of what's been announced for Nintendo Switch Online, a few N64 games have still yet to be delivered. We're waiting on Kirby 64: The Crystal Shards, Mario Golf, and Pokemon Snap. Custom Robo and Custom Robo V2 have also been confirmed for Japan.
Leave a Reply