Fairy Tail Guild Box revealed for Europe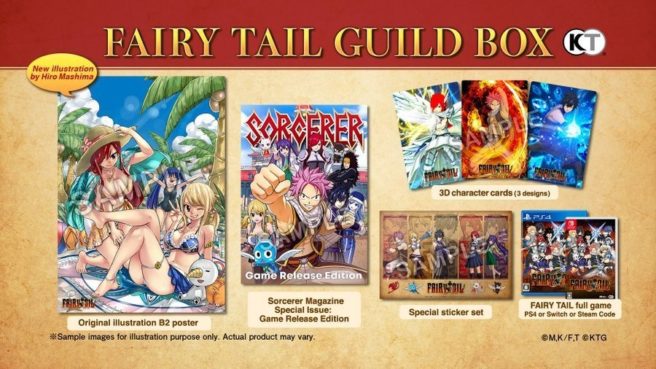 Koei Tecmo will release a "Guild Box" edition for Fairy Tail in Europe, the company announced today. The collector's edition includes the game and a number of extra goodies.
Here's the full lineup of featured items:
• Collector's Box
• Original Illustration B2 Poster
• Sorcerer Magazine Special Issue: Game Release Edition
• 3D Character Cards (3 Designs)
• Special sticker set
• Fairy Tale Full Game
Pre-orders for the Fairy Tail Guild Box open on April 23 at 12:00 GMT+1 on the official Koei Tecmo online store. You'll be able to reserve a copy here for £99.99.
There's no word at this time regarding a release of the Fairy Tail Guild Box in North America.
Leave a Reply