Falcom president on potential for more Switch support going forward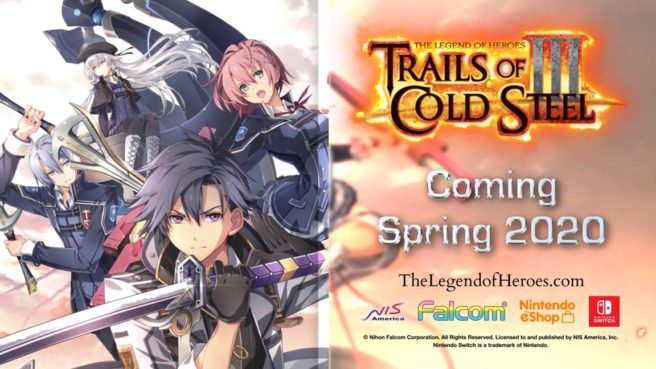 At a recent general meeting of shareholders, president of Falcom Toshihiro Kondo was asked about future plans for The Legend of Heroes: Hajimari no Kiseki (Trails of the Beginning) and other games – specifically on Nintendo Switch.
The full question is as follows:
Suzuki (reporter): "I have a question regarding platforms. There aren't any consoles specified in the announcement for The Legend of Heroes: Hajimari no Kiseki (Trails of the Beginning), so I'm wondering if maybe this will be a multiplatform release of sorts. The Ys and Trails series currently prioritize PlayStation, however the Nintendo Switch continues to sell well; considering it will take time for the upcoming PS5 to build a healthy install base, what are your thoughts on expanding development to other platforms?"
In response, Kondo had the following to say:
Kondo: "Hajimari no Kiseki will launch next summer on the PS4. As for our approach to platforms, we've focused on PlayStation domestically; though there have been talks of the Nintendo Switch moving forward. With the continued sales abroad and domestically, we're receiving a lot of feedback from players everywhere saying, 'We want to play on something other than the PS4.'

With that in mind, we released Ys VIII on the Nintendo Switch with the help of another company. We also received a lot of inquiries on Steam overseas. In Japan, it seems like core gamers are focused on the PS4, but overseas there isn't that kind of barrier and Nintendo Switch and PS4 are on the same level.

Depending on the titles, I think the Nintendo Switch will continue to sell well. So we will continue to evaluate the market and collect data in determining our platforms."
Aside from the previously-released Ys VIII, Falcom is teaming up again with NIS America to release The Legend of Heroes: Trails of Cold Steel III for Switch next spring. Engine Software is handling porting duties.
Translation provided by Oni Dino on behalf of Nintendo Everything.
If you use any of this translation, please be sure to source Nintendo Everything. Do not copy its full contents.
Leave a Reply