FAST RMX – Remix Update fully detailed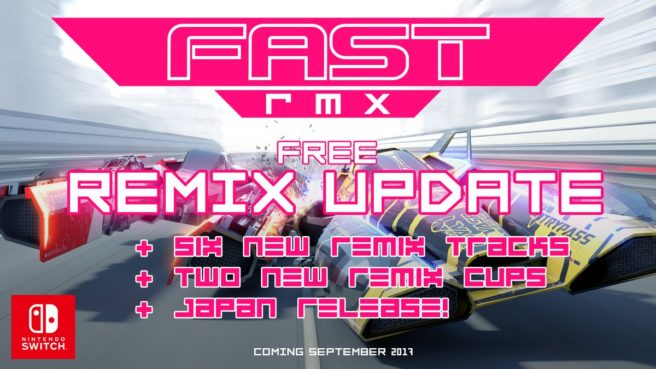 FAST RMX's big Remix Update arrives later today. Along with new tracks and cups, a few other additions / changes are being implemented as well.
As far as tracks go, these are the additions:
Titanium Cup
Tepaneca Haze
Chuoku Habitat
Ice Coast
Iridium Cup
Cameron Raceway
Sunahara Valley
Scorpio Mine
FAST RMX's new tracks all feature crossover elements. As one example, Scorpio Mine is a mashup of Scorpio Circuit and Willard Mine. The sandworm attacks have been brought over from Scorpio Circuit while the rollercoaster-esque environments are from the latter level.
Shin'en is also implementing the following:
– The CPU-driver AI has been improved
– A hang on the loading screen that happened when your Switch wasn't powered down for a month has been resolved
– Friend Online plays are now shown in yours
– Switch console 'Friend Activity log'
The Remix Update for FAST RMX will be going live at 17:00 CET / 8:00 PDT / 0:00 JST.
Leave a Reply