Fault: Milestone One getting a physical release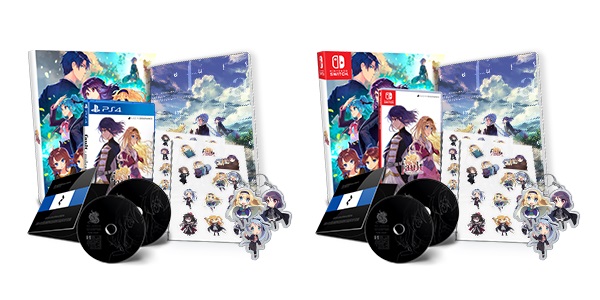 Limited Run Games and Sekai Games have announced that the visual/cinematic novel Fault: Milestone One is getting a physical release on Switch. Fans can choose between a standard copy or collector's edition.
The collector's edition includes:
– Artbook with new and original art of fault, and an exclusive English-only new novel/manga called "PSYCOPATH RUNE-CHAN", a definitive mini episode that seals the end of fault – milestone one
– Original Soundtrack with 2 CDs of music from the console version including "PLEA FOR PARITY", the opening track made by Sakuzyo and vocals by Midorizaka Aaya
– Game case with a reversible cover with the latest official art of the game
– A set of 3 adorable keychains with the main characters (Selphine, Ritona, and Rune)
– 2 stickers sheets with various SD art of the characters
The standard version and collector's edition will be going up for pre-order through Limited Run Games on July 21 at 7 AM PT / 10 AM ET. You'll be able to reserve a copy during the four-week pre-order period.
Source: Sekai Games PR
Leave a Reply