FDG Entertainment bringing Blossom Tales to Switch as a console exclusive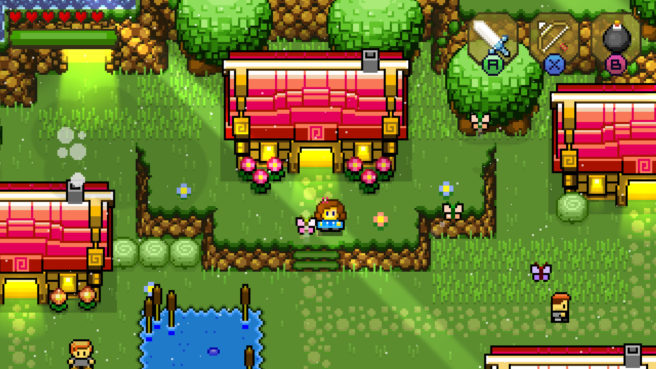 FDG Entertainment has published Oceanhorn on Switch, and will also be handling the release of Monster Boy on the system. Additionally, FDG announced today that Blossom Tales will be released on Switch as a console exclusive.
Many asked us to bring a certain game to #Switch . It will happen and it's coming console exclusive to #NintendoSwitch Please stay tuned! pic.twitter.com/jliC2rTx2W

— FDG Entertainment (@FDG_Games) September 1, 2017
Blossom Tales first came out earlier in the year on Steam. The action-adventure game will have you exploring a "vast open game world", visiting dungeons, battling enemies, solving puzzles, and more.
Here's a more comprehensive overview:
Explore a vast open game world in classic action-adventure fashion as Lily, Knight of the Rose! Slash your way through monster-infested dungeons to save the Kingdom of Blossom from eternal darkness. Collect unique weapons, spells, and more during your journey to take down powerful bosses and solve clever puzzles. Be part of a vivid, dynamic story passed down from grandfather to grandchildren by influencing the course of events yourself!

Features:
– 15+ hours of gameplay
– Huge, diverse game world with many different locations
– 5 challenging dungeons
– Various items impacting gameplay and fighting style
– Fun, charming storytelling
And a trailer:
FDG Entertainment has not yet made it known when we'll be seeing Blossom Tales on Switch.
Leave a Reply