Fe will cost $20, estimated to take 7-8 hours to complete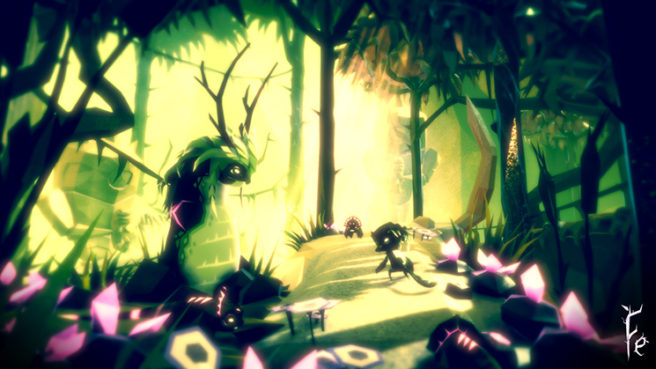 We finally have a release date for Fe, the newest game from Stick it to the Man and Flipping Death developer Zoink. As announced during the Nintendo Direct Mini in January, it will appear on the eShop beginning February 16.
Regarding pricing, Fe will set you back $19.99. Both GameStop and Nintendo's own website have it down for that much, and other sources also confirm the same amount.
As for how long it'll take to complete Fe, you can look forward to about 7-8 hours of gameplay. It sounds like you can get even more out of it as you look for all of the various secrets.
According to director Andreas Beijer:
"It's hard to say since we want players to take their time and explore the environment, but if you were set on just completing the 'main quest' I would think perhaps about 7-8 hours. Then you are free to roam around and find all the secrets and that really depends on the player how much time that takes. It's hard to say really. I'm thinking of the world of Fe as big enough to get lost in but small enough to get to know it all."
Leave a Reply