Final SpotPass item distribution goes out for Tomodachi Life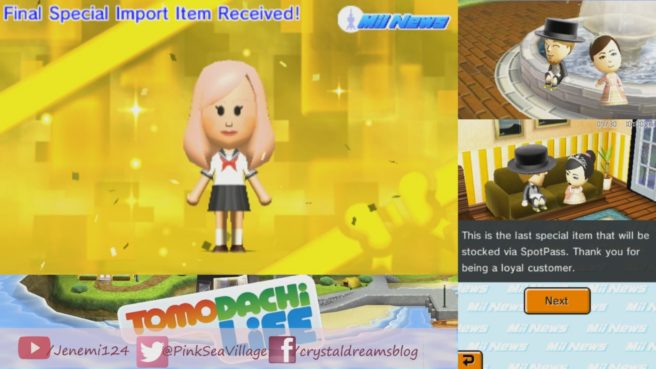 Nintendo has been sending out unique items in Tomodachi Life via SpotPass since launching in the west. Now after nearly two years, the distributions have ended.
If you have SpotPass enabled, you should be getting the last schoolgirl uniform color. Tomodachi Life's news flash mentions that it's the final Special Import item. These can now only be obtained from friends or with QR codes.
Leave a Reply