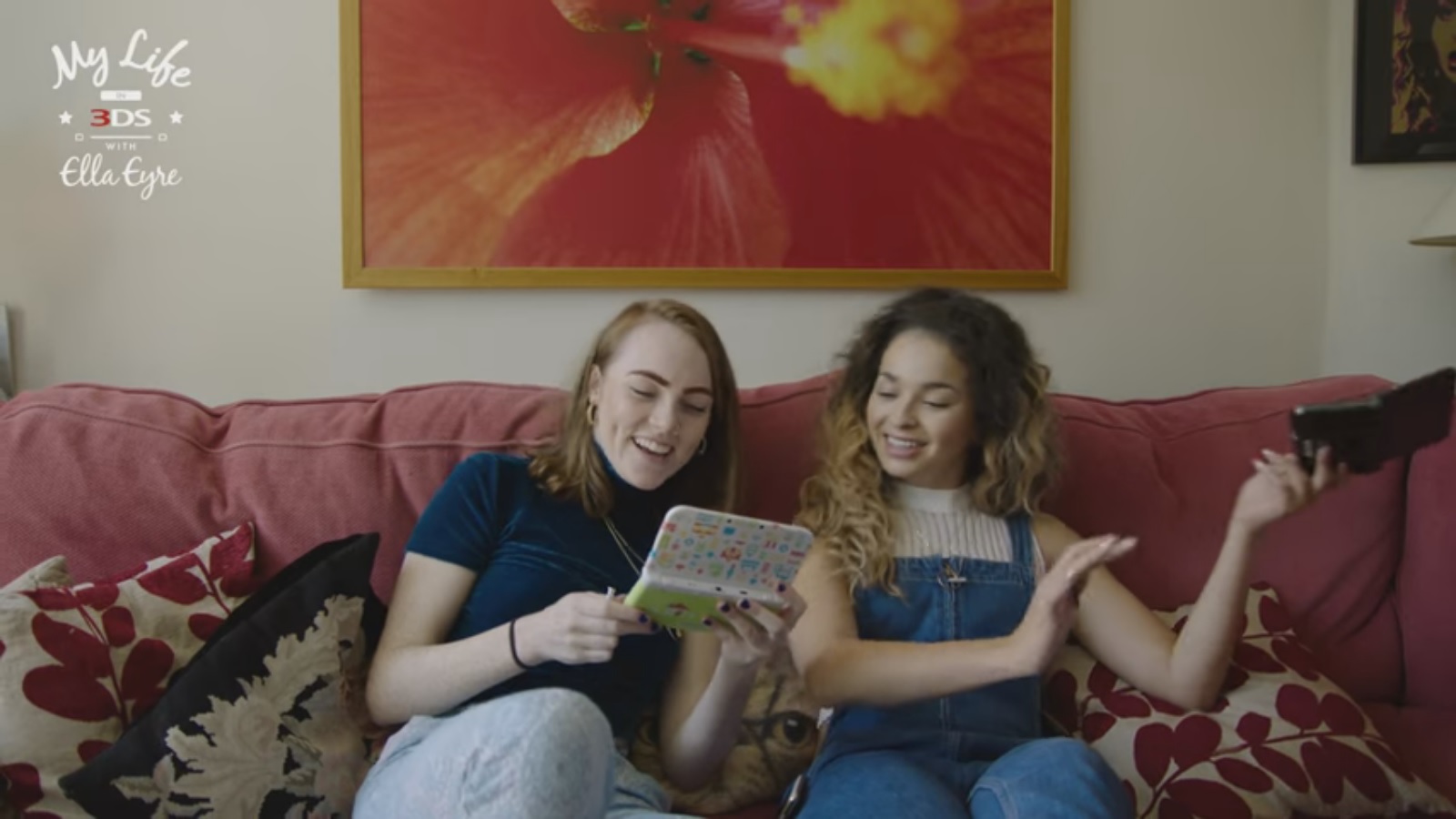 Even though Tomodachi Life has been out for awhile, Nintendo UK uploaded three new commercials for the title today. Each one features singer/songwriter Ella Eyre. Check them out below.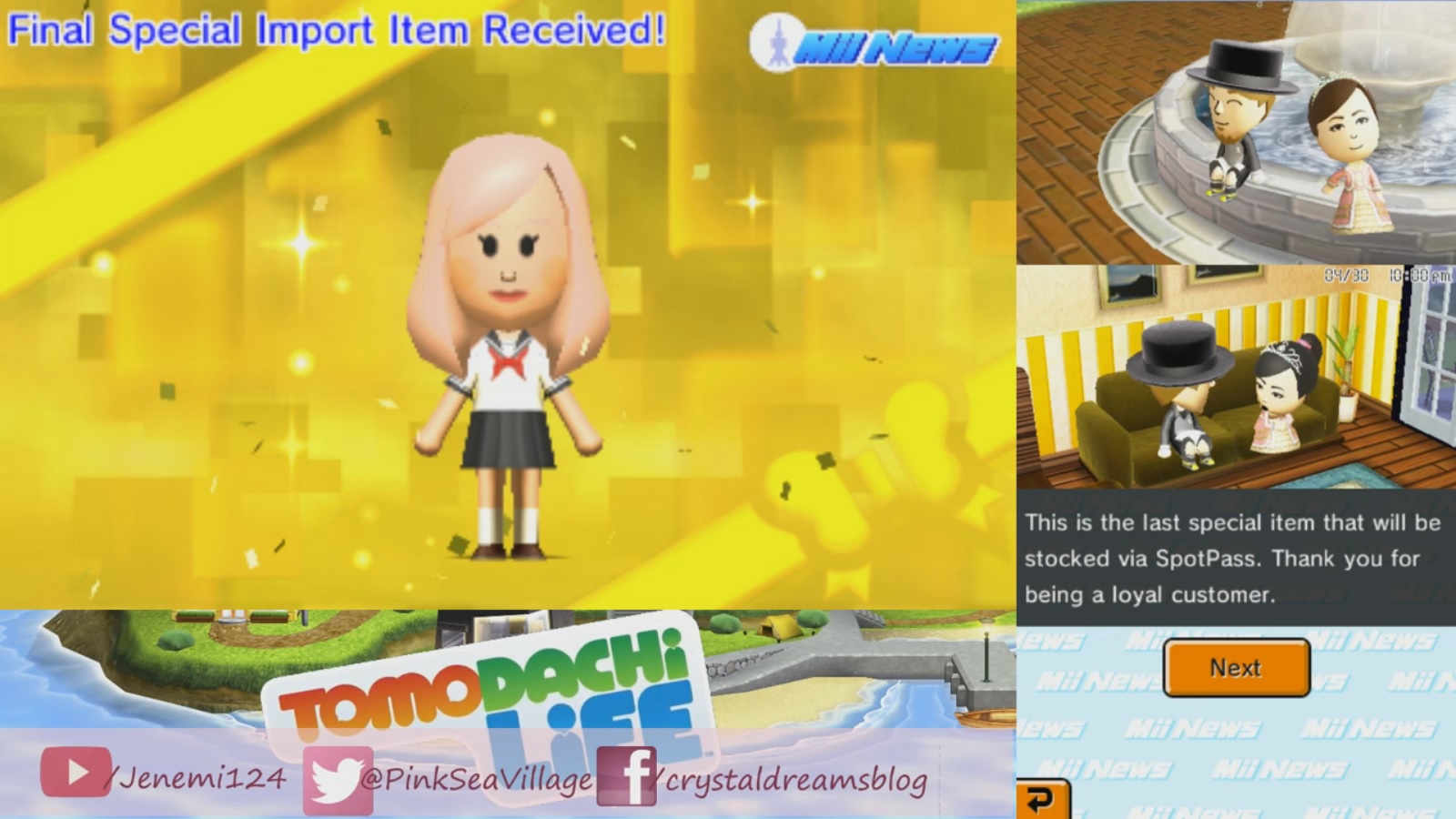 Nintendo has been sending out unique items in Tomodachi Life via SpotPass since launching in the west. Now after nearly two years, the distributions have ended.
If you have SpotPass enabled, you should be getting the last schoolgirl uniform color. Tomodachi Life's news flash mentions that it's the final Special Import item. These can now only be obtained from friends or with QR codes.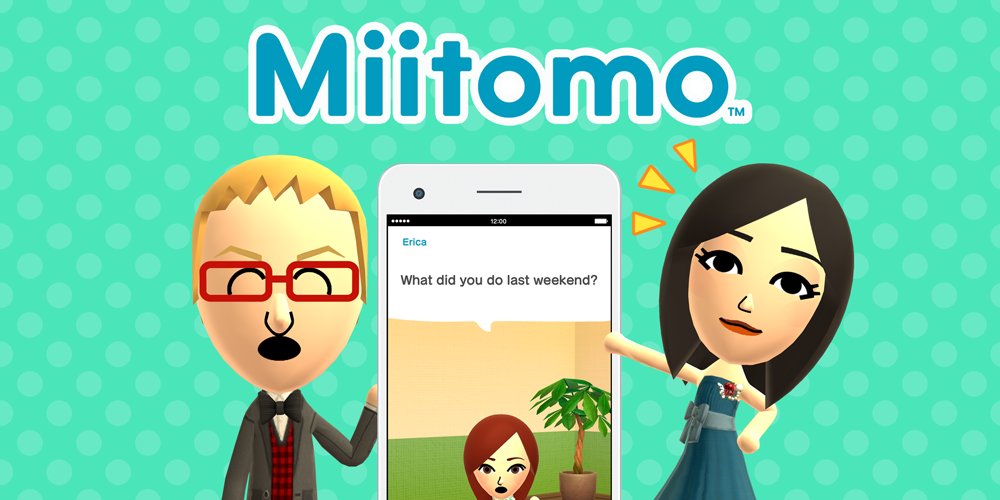 Here's an interesting little tidbit about Miitomo. Tomodachi Life QR codes work with the app, meaning you can easily bring over your character. The Mii's name, voice, appearance, and personality transfer. Your catchphrase also becomes your greeting. You can use the QR code so long as you've sen "allow copying" on.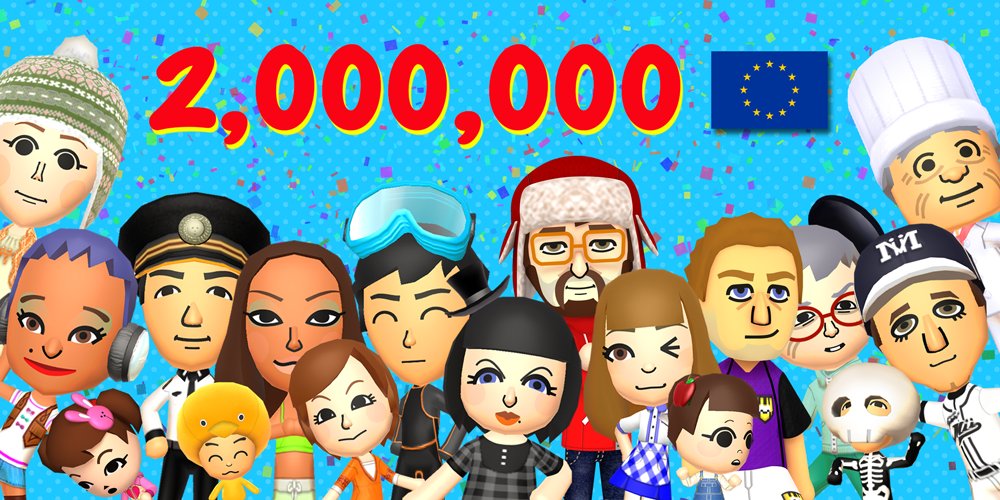 Nintendo just sent out a tweet to announce that Tomodachi Life has sold an impressive 2 million times in Europe ever since it launched in June 2014. This is quite an impressive number for a game that isn't attached to a popular franchise, and it's not a huge surprise that Nintendo's first upcoming mobile game, Miitomo, seems to be heavily inspired by Tomodachi Life.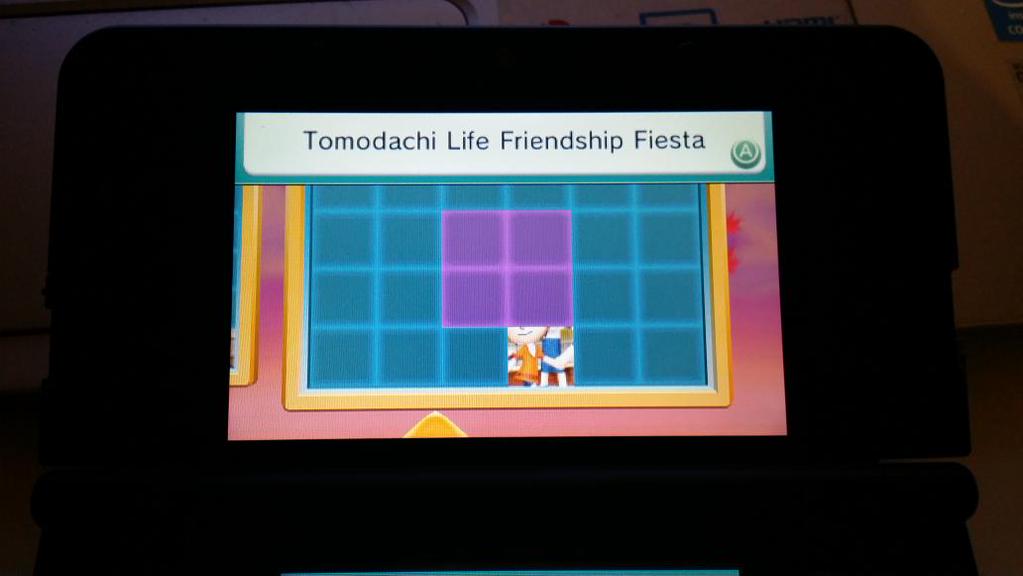 A new StreetPass Mii Plaza 3DS puzzle has made its way to Europe. The "Tomodachi Life Friendship Fiesta" panel is out now, and users should begin receiving their first piece via SpotPass. Nintendo brought out the puzzle as part of a new promotion of the game in Europe.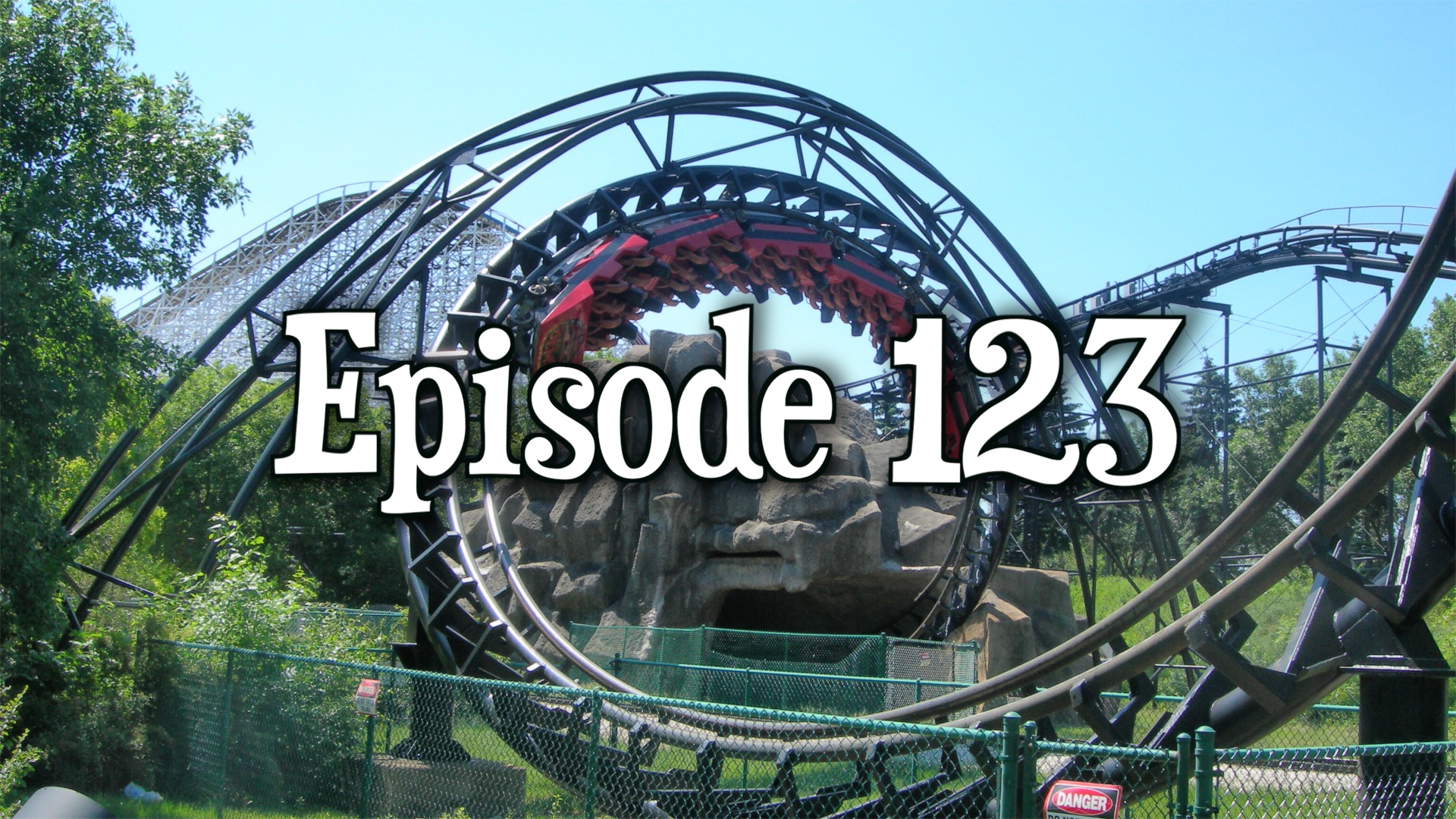 No weird audio problems for this show, and nobody died this week so it's back to form for us. Laura is in town though, so we're recording in the same room like old times again. I did quite like listener mail this episode though so that's good. Here are your chapters:
Intro Shenanigans
0:00 – Intros, talking about John Cena
6:45 – Game of the week: Solar Striker!
What we played
10:19 – Casual Splats for Austin (Splatoon)
16:33 – Bring me back to Tomodachi Life
24:37 – Earthbound Beginnings, but mathematical anecdotes soon follow and poop talk
28:50 – Actual Earthbound Beginnings
37:39 – Kingdom Farts for Austin
Shenanigans II
50:50 – Lazy freetures
52:47 – Donkey Konga music break.
54:15 – Tales from the Crypt with Jack
Listener Questions Mail
59:57 – Miiverse Vulgarity
1:01:45 – False Perception of Cynicism with regard to roller coasters
1:07:05 – Playing games while donating blood plasma
1:11:35 – Any Sony game suggestions for a new PS3 owner?
1:15:20 – Can Metroid ever be a big-event game?
1:21:40 – Book club talk from fans yay
1:24:55 – Should other mediums (books, movies, etc) use frustration to create a sense of adventure like games do?
1:31:26 – Should we do an Iwata book club?
Shenanigans Finale
1:32:35 – Villain of the Week: Alex Rodriguez
1:33:33 – Solar Striker QUIZ
---
Download this episode (click this link)
Subscribe via iTunes by clicking this thing!
Subscribe with Google by clicking this thing!
Subscribe with Yahoo something-or-other by clicking this thing!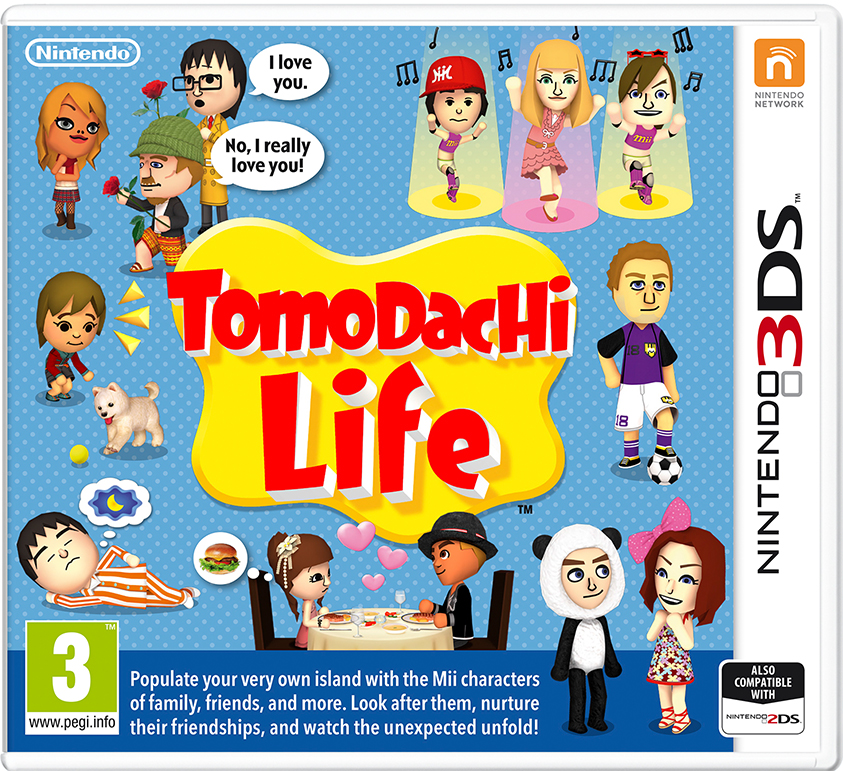 Nintendo Benelux just announced that Tomodachi Life, which has been a huge success worldwide, is getting a Dutch translation in October. This is quite unusual since the game has been out in Europe for over a year now and usually games aren't getting a separate Dutch translation since the level of English proficiency is quite high in the Netherlands. Nintendo might be aiming to attract younger players with this decision.
Check out the announcement video below: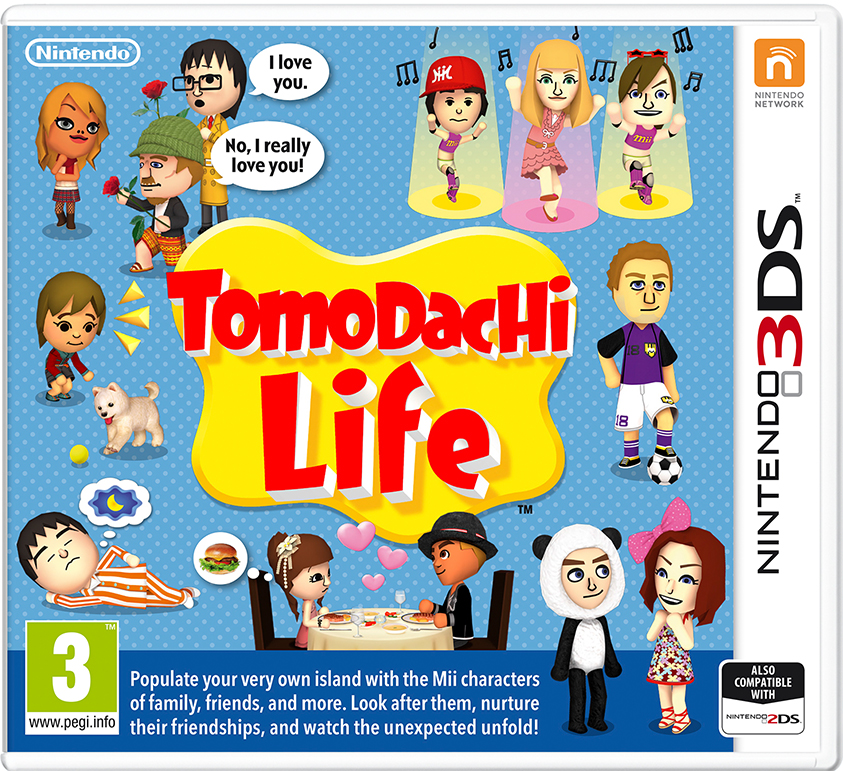 Tomodachi Life has sold more than 1.5 million copies in Europe, Nintendo revealed today. The game originally launched in the region last June.
We previously heard last December that over 1 million copies of Tomodachi Life had been sold in Europe.
Today's news comes as part of a Tomodachi Life Friendship Fiesta for the territory. More information about the event can be found here.
Source: Nintendo PR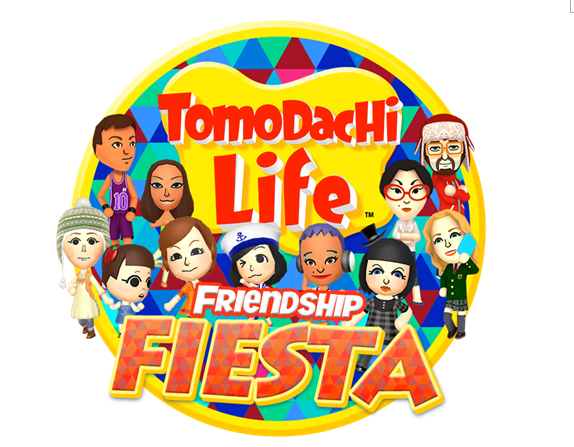 Nintendo is holding a new "Tomodachi Life Friendship Fiesta" in Europe starting next week, the company has announced.
Here's the full lineup of events:
· Go to a Nintendo Zone to receive a free download code for the Tomodachi Speech Bubble HOME Menu theme for your Nintendo 3DS family system.

· A dedicated Puzzle Swap panel will be distributed via SpotPass to all owners of a Nintendo 3DS family system.

· Enjoy international StreetPass relay and meet Mii characters from all over Europe at any Nintendo Zone offering StreetPass relay.

· Nintendo UK will also be launching a brand new Tomodachi Life Facebook page so be sure to stayed tuned for updates and visit the Tomodachi Life Community on Miiverse for more details and activities.

· Get a 30% discount on the regular price of the game if you buy it on Nintendo eShop.

· As always Nintendo fan communities around the UK will be hosting events during the Tomodachi Life Friendship Fiesta. These events are the perfect place to trade with fellow players to find those elusive items, or trade Miis to fill your Tomodachi Life island with all new friends and stories! Visit our unofficial page http://streetpassuk.co.uk/upcoming-events/ to find a community event near you.
The following Nintendo Zone locations will be offering the free 3DS theme and StreetPass relay activity:
Germany: McDonald's
UK: GAME
Italy: McDonald's, Gamelife , VideoGamesParty Home
Spain: GAME
Benelux: Game Mania, MANGAKISSA
And here are the locations specifically for the StreetPass relay activity:
Germany: McDonald's
UK: GAME, O2 Wifi
Italy: McDonald's, Gamelife, VideoGamesParty Home
Spain: GAME
Benelux: Game Mania, MANGAKISSA, KPN
The Tomodachi Life Friendship Fiesta will be held between July 30 and August 6.
Source: Nintendo PR