Fire Emblem Engage 7-minute trailer shows off Somniel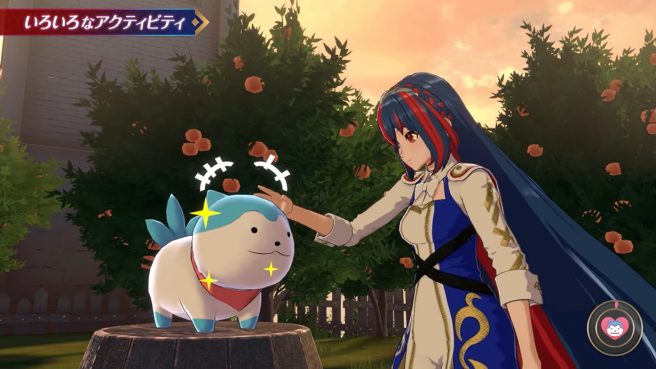 Original (12/8): Nintendo just released a new seven-minute trailer for Fire Emblem Engage that introduces Somniel, your base of operations. This is located in the sky above the continent of Elyos and hosts a variety of facilities and activities for players to prepare for upcoming battles and strengthen bonds.
Thus far the video has only been made available in Japanese. We'll swap it out with an English version if and when it's published.
Below is some additional information about Fire Emblem Engage:
In a war against the Fell Dragon, four kingdoms worked together with heroes from other worlds to seal away this great evil. One-thousand years later, this seal has weakened and the Fell Dragon is about to reawaken. As a Divine Dragon, use rich strategies and robust customization to meet your destiny—to collect Emblem Rings and bring peace back to the Continent of Elyos.

Summon valiant heroes like Marth and Celica with the power of Emblem Rings and add their power to yours in this brand-new Fire Emblem story. Aside from merging appearances, Engaging lets you inherit weapons, skills, and more from these battle-tested legends. The turn-based, tactical battle system returns with a fresh cast of characters you can customize and Engage to carefully craft your strategy.
It's been a busy night for Fire Emblem Engage, as the Expansion Pass DLC was also unveiled. We have more information about it here.
Fire Emblem Engage is due out for Switch on January 20, 2022.
---
Update (12/15): The Fire Emblem Engage Somniel trailer has now been released in English. Watch it below.
Leave a Reply