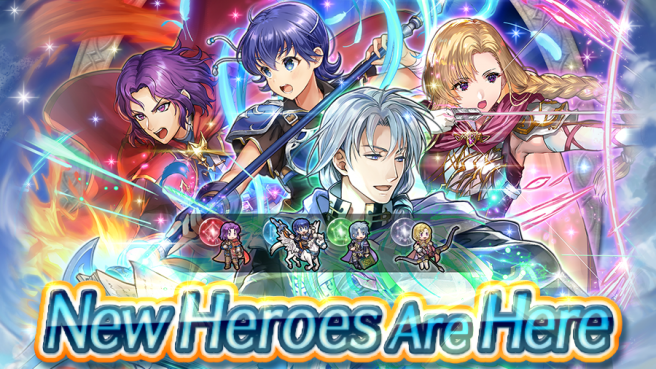 The Bond of Trust event is now live along with other content, check out the latest events in Fire Emblem Heroes below.
Four New Heroes from the

Fire Emblem:

The Blazing Blade game are here! There are also new story maps in Book V, Chapter 6: Treachery, limited-time quests, and a Log-In Bonus where you can get up to 13 Orbs.

Forging Bonds: Bond of Trust is here! For up to seven days during the event, you can earn 2 Orbs the first time you clear a map (once per day). You can receive rewards such as accessories, First Summon Tickets, and Divine Codes (Ephemera 4)

!

Bonus titles for the next Resonant Battles season starting Apr. 13, 12 AM PT, are Fire Emblem Awakening and Fire Emblem: Thracia 776. Use this time to prepare your best team!

In this week's Coliseum, take on Resonant and Allegiance Battles to earn rewards including Divine Codes (Part 2), Dragonflowers (I), an Earth blessing, and Trait Fruit! See the in-game notification for more info.

We're holding a Tap Battle: Delusory Dungeon event where you can get a taste of the excitement the Book V "In the Club" Remix video brought along with it! Dance to the music and defeat these siblings who are feeling the groove! Note: There are no related quests.

The latest Voting Gauntlet, Healer Royale, has ended, you can check out the results here.
Leave a Reply