Fire Emblem Heroes adding Elise: Budding Flower as its next Resplendent Hero
Posted on October 7, 2022 by Nicolas in Mobile, News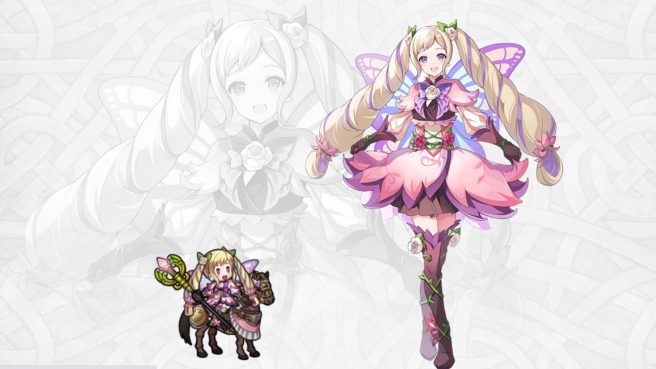 Following Jeorge: Perfect Shot, Intelligent Systems has announced that Elise: Budding Flower will be the next Hero to be made available as a Resplendent Hero for Feh Pass members. The character will be made available on October 25, 12 AM PT along with accompanying Feh Pass quests.
Look below for an overview on the upcoming Resplendent Hero:
"I've always believed that fairies were real, and now I'm an álfr!"
"My siblings really gushed over this outfit. They said it was cute beyond belief!"

Sharena's Fashion Check!
Here's Elise, Nohr's most adorable princess, and today she's unveiling her new outfit from Ljósálfheimr, the realm of dreams! The flowers and ribbons in her hair, along with that pastel-pink dress, are so cute, aren't they? And the wings on her back sure do catch the eye!
Leave a Reply