Fire Emblem Heroes announces Jeorge: Perfect Shot as its next Resplendent Hero
Posted on September 22, 2022 by Nicolas in Mobile, News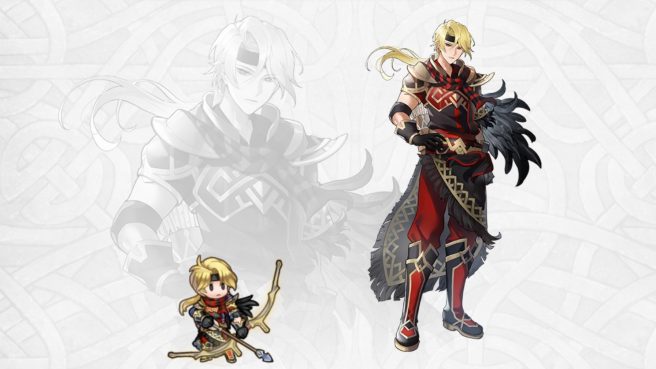 Resplendent Hero Fae: Divine Dragon has been made available, and as such Intelligent Systems has announced Jeorge: Perfect Shot to be the next character coming to Feh Pass members in Fire Emblem Heroes. The character will be released along with accompanying Feh Pass quests on September 25, at 12 AM PT.
Here is an overview of the character:
"Gordin shows a lot of promise. If you give him the chance, he will exceed your expectations."
"Many know me as the best sniper in Archanea, a title wholly invented by the shameless glory-seekers in my family."

Sharena's Fashion Check!
Here's Jeorge in his Emblian attire! This look is another bull's-eye for Archanea's foremost sniper, and he's even made the black-and-gold stylings of Embla his own by mixing in elements of his classic red outfit!
Leave a Reply