Fire Emblem Heroes adding Ephraim: Restoration Lord as its next Resplendent Hero
Posted on August 25, 2022 by Nicolas in News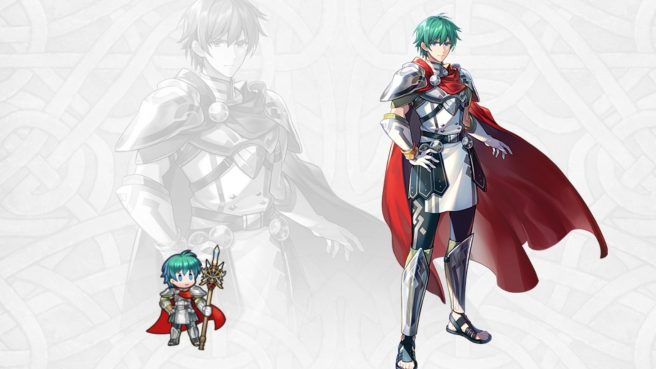 Lon'qu: Solitary Blade has just been made available to Feh Pass members as Fire Emblem Heroes' latest Resplendent Hero, and as such the game's next Resplendent Hero has just been announced. The game's next Resplendent Hero will be Ephraim: Restoration Lord, and they'll be released on September 10 at 12 PM PT along with the usual set of Feh Pass quests.
Here is an overview of the character's Resplendent Hero form:
"Eirika is always overjoyed to see me newly attired. Why?"
"I must become more like my father. Not just in terms of strength, but also wisdom."

Sharena's Fashion Check!
Ephraim, the prince of Renais, has come to unveil his new outfit from Jötunheimr, kingdom of the Jötnar! One thing that shouldn't be missed are the breezy sandals he's wearing that add a nice touch to his authentic jötunesque attire. Even when clad in simple armor, his regal presence still manages to shine through!
Leave a Reply