Fire Emblem Heroes announces Fae: Divine Dragon as its next Resplendent Hero
Posted on September 12, 2022 by Nicolas in Mobile, News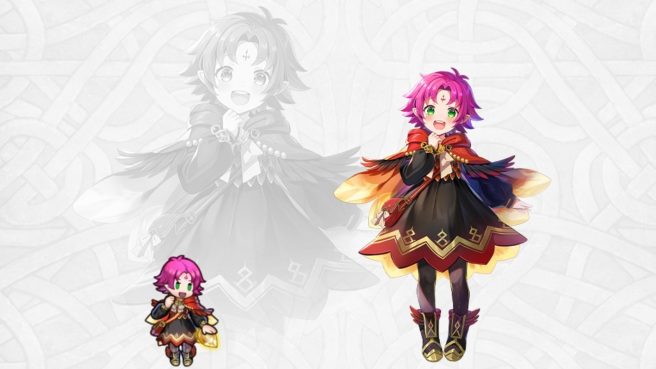 Resplendent Hero Ephraim: Restoration Lord is now available, and as such Intelligent Systems has announced the next character coming to Feh Pass members in Fire Emblem Heroes. Fae: Divine Dragon will be the next Resplendent Hero and will be released along with accompanying Feh Pass quests on September 25, at 12 AM PT.
Here is an overview of the character:
"I put this outfit on all by myself. It's really complicated!"
"If you come to Múspell with me, we can play together!"

Sharena's Fashion Check!
Here's Fae in her new attire from Múspell, the Kingdom of Flame! This stylish red-and-black ensemble certainly is a dramatic departure from the charming outfit you typically see her wearing. It even has a fiery design decorating the inside of her cape and skirt!
Leave a Reply