Fire Emblem Heroes announces Rearmed Ganglöt & More summoning event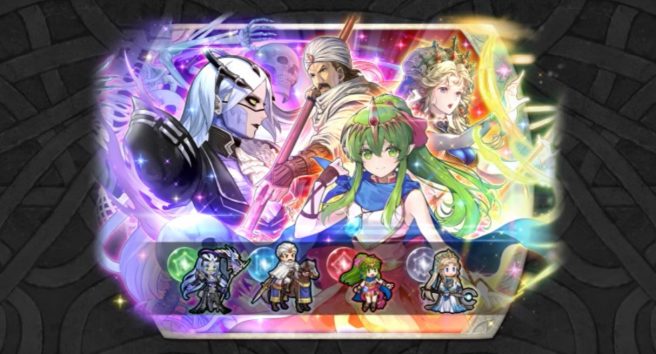 Rearmed Ganglöt & More will be the next summoning event for Fire Emblem Heroes, Nintendo and Intelligent Systems announced today.
Ganglot: Death Anew (voiced by Shara Kirby, art by Asatani Tomoyo), Hardin: The Coyote (voiced by Richard Epcar, art by Daisuke Izuka), Nyna: The Last Princess (voiced by Natalie Rial, art by Suzuki Rika), and Tiki: Awakened Blood (voiced by Mela Lee, art by necomi) are the featured characters. At 5 stars, the learnable skills for Ganglot are Arcane Downfall, Iceberg, Distance Stance, Quick Riposte 4, and Joint Dist. Guard. The skills lineup for Hardin are Coyote's Lance, Draconic Aura, Surge Sparrow, and A/S Near Trace 3. Nyna can use Respite+, Physic+, Miracle, Sabotage Spd 3, and Drive Def 2. Lastly, the skills for Tiki are Awoken Breath, Iceberg, Spd/Res Finish 4, Spd/Res Bulwark 3, and All Together!
You can view a trailer for the Rearmed Ganglöt & More summoning event in Fire Emblem Heroes below. The event begins on November 17 / November 18.
Fire Emblem Heroes is currently available on mobile via iOS and Android. You can find more coverage on the game here and the official website here.
Leave a Reply