Fire Emblem Heroes announces Spring Eternal summoning event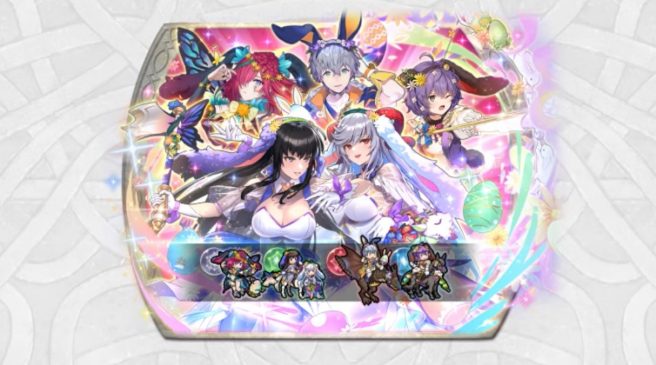 Fire Emblem Heroes has revealed Spring Eternal as its next summoning event. It will feature Bernadetta: Late Hibernator (voiced by Erica Mendez, art by Done Kanda), Triandra: Sunlit Nightmare (voiced by Lexi Klein, art by Kippu), Ashe: Budding Chivalry (voiced by Shannon McKain, art by Iori Suzuki), and Karla: Spring Reveries as a duo (voiced by Allegra Clark + Stephanie Southerland, art by cuboon). A new Paralogue Story is also planned.
Bernadetta's learnable skills at five stars are Bow of Repose, Draconic Aura, Remote Sparrow, Escape Route 4, and Def/Res Smoke 3. For Triandra, it's Nightmare's Egg, Frightful Dream, Firestorm Dance 3, and Def/Res Hold. The lineup for Ashe is Bunny's Egg+, Rally Up Spd+, Atk/Spd Catch 3, and Atk/Spd Rein 3. Lastly, Karla's skills are Sisterly War Axe, Draconic Aura, Atk/Spd Clash 4, Flow N Trace 3, and Spd Smoke 4.
The Spring Eternal summoning event for Fire Emblem Heroes starts on March 6 / March 7. We have a trailer for it below.
Fire Emblem Heroes is out on mobile via iOS and Android. You can find more coverage on the game here and the official website here.
Leave a Reply