Fire Emblem Heroes announces Summer Firsts summoning event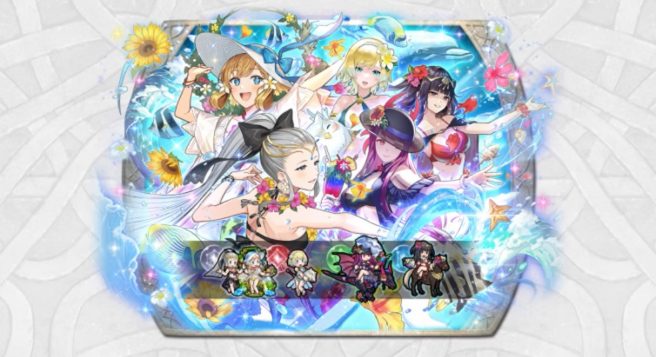 Yet another Fire Emblem Heroes summoning event is on the way, this time for Summer Firsts. It will include Ivy: Tidal Breeze (voiced by Reba Buhr, art by cuboon), Fjorm: Seaside Thaw (voiced by Heather Watson, art by Maeshima Shigeki), Tharja: Beach Dark Mage (voiced by Stephanie Sheh, art by Mai Okuma), and Ymir: Seasons of Life (voiced by Erin Yvette and Xanthe Huynh, art by ichikawa Halu)
The skills for Ivy include Divine Draught, Glimmer, Still Water 4, Sabotage A/R 3, and Soaring Guidance. Fjorm can use Ice-Bound Brand, Frostbite Mirror, Atk/Spd Finish 4, Spurn 4, and Time's Pulse 4. For Tharja it's Seashell Bowl+, Draw Back, S/R Far Trace 3, and Atk/Spd Gap 3. Lastly, Ymir has Sparkling Sun, Moonbow, Fireblood Boost 3, Mystic Boost 4, and Everliving Domain.
The Summer Firsts summoning event for Fire Emblem Heroes begins on July 7, 2023. We have a trailer for it below,
Fire Emblem Heroes can be downloaded on mobile via iOS and Android. You can find more coverage on the game here and the official website here.
Leave a Reply