Fire Emblem Heroes – April update info, upcoming Grand Hero Battles, "permadeath" event tease
Posted on March 15, 2017 by Jake in Mobile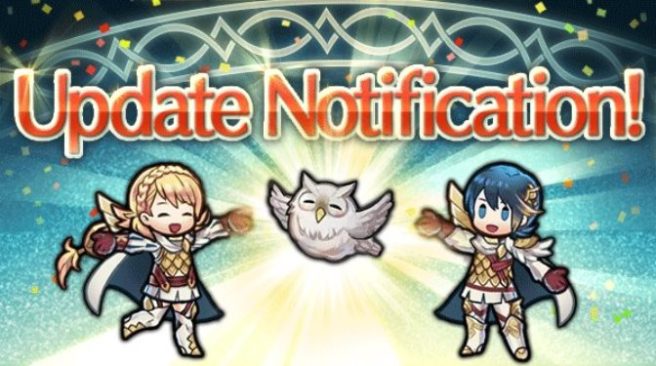 Fire Emblem Heroes has announced a pretty massive update slated for April. The update will include some tweaks to the basic game, as well as a few new features. These are as follows:
Merging Heroes will allow one Hero to inherit the Skills of another. Previously, merging Heroes only granted bonus stats, but now it will allow duplicate Heroes to pass on skills they have learned.
Hero Merit: a new stat for Heroes. Different Heroes will gain Hero Merit by participating in battles and, once their Merit is high enough, will earn Hero Feathers. Duplicate Heroes will share the Merit stat.
New battle rule sets: there will be two new rules on battles. Defense maps will be beaten by lasting a certain number of rounds, rather than clearing all enemies. Some maps will also have Reinforcements, where more enemy units will spawn.
Arena matchmaking: being tweaked to increase score and balance. Players will no longer be matched up against opponents based on total base stats, but rather on four factors: character levels/ratings, bonuses gained through Merge Allies, total base stats after removing skills, and equipped skills.
Notifications will only display once a day.
You can view descriptions of Bonus Heroes in the Arena.
There are also more Grand Hero Battles on the horizon, with time frames as follows:
Late March – Michalis: Ambitious King
Early April – Navarre: Scarlet Sword
Late April – Zephiel: The Liberator
Early May – Xander: Paragon Knight
Late May – Lloyd: White Wolf
Finally, the team has teased an event where players will not be able to revive allies that fall in battle. They will not be permanently removed from your roster, but it will bring the series' signature rule to Heroes, as well as encourage more tactical thinking.
Leave a Reply