Fire Emblem Heroes – Heroes with Noontime Summoning Focus now live
Posted on September 28, 2021 by Ervin in Mobile, News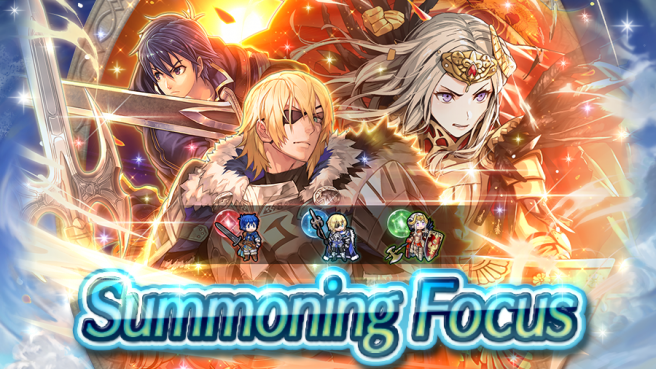 A new Summoning Event has been made available in Fire Emblem Heroes, featuring Heroes with the Noontime skill. Check out additional details below the break from the official Fire Emblem Heroes Twitter account.
Heroes with the Noontime skill are featured as part of a 5-star summoning focus! Heroes with the Noontime Special skill recover HP equal to 30% of the damage they deal when their Special triggers. Your first summon in this event won't cost any Orbs!

Take on Resonant Battles to earn rewards like Divine Codes (Part 2), Dragonflowers (A), a Fire Blessing, and Trait Fruit in this week's Coliseum! (Allegiance Battles won't be held this week.) See the in-game notification for more info.
This latest Summoning Focus features Kris: Unknown Hero, Dimitri: King of Faerghus, and Edelgard: Adrestian Emperor. This summoning event will be available to participate in until October 4.
Fire Emblem Heroes initially arrived on iOS and Android platforms in 2017, and since its launch has received a myriad of content updates and events for players to take part in nearly every week. To keep up to date on the latest news and changes to the game, or to catch up on what has been added to the title since its initial release, check out previous coverage here.
Leave a Reply