Fire Emblem Heroes hosting Harvest Festival Celebration with a series of events, A Monstrous Harvest summoning event now live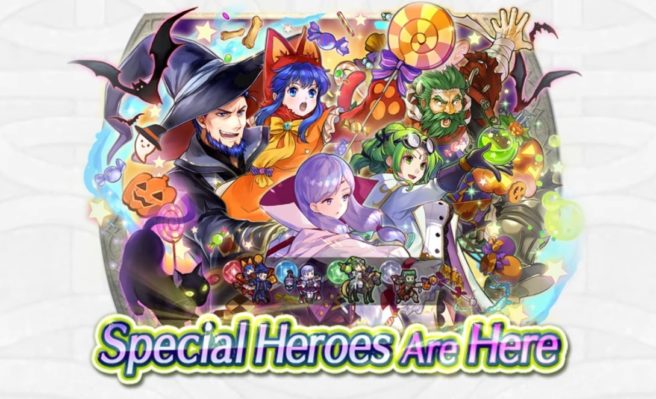 Fire Emblem Heroes is ringing in the fall season with a whole bunch of events. These include Aether Raids quests, Bound Hero Battle revivals, and more.
Here's the full rundown:
1. Harvest Party Log-In Bonus

You can get up to 20 Orbs over 14 days!

2. 2x EXP & SP Events

During the active period, the EXP and SP you earn in battle will be doubled!

3. 5x EXP & SP Events

During the active period, the EXP and SP you earn in battle will be quintupled!

4. Harvest Festival Daily Reward Maps

Special maps will be sent out for seven days straight! There are two difficulties for each: Normal and Hard, and you can earn up to 14 Orbs!

5. Aether Raids Events

During this event, you can use Fall Aether Stones you get from completing quests to build event-exclusive structures! These structures can be placed in your Aether Resort, too!

Complete these quests to earn Orbs. Use these quests as an opportunity to build the Field in your Aether Resort and grow some crops!

6. Bound Hero Party

Test the bonds of a lord-retainer pair and a teacher-student pair. You can get Eliwood: Knight of Lycia, Roy: Young Lion, and Orbs from completing quests!

7. Harvest Party Presents

We're giving away five First Summon Tickets for use in the Special Heroes summoning event A Monstrous Harvest! They can only be used for this summoning event though, so summon away!

8. Feh's Quiz Event

The official Twitter account will tweet a quiz question once a day ofr seven days. If players answer at least five of these questions correctly, everyone will receive 10 Orbs and 5,000 Hero Feathers! Work with your fellow players to choose the right answers!
As part of today's update, Special Heroes: A Monstrous Harvest is live in Fire Emblem Heroes. Also note that there's a new map in Tactics Drills: Skill Studies.
Leave a Reply