Fire Emblem Heroes – more changes detailed for update 5.8.0, Voting Gauntlet Water Fight now live
Posted on July 30, 2021 by Ervin in Mobile, News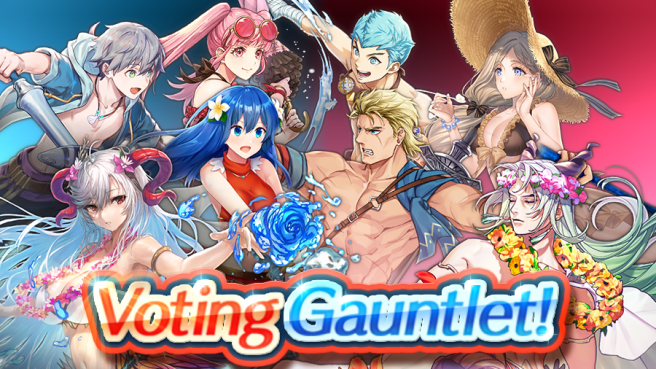 Intelligent Systems have revealed new features coming to Fire Emblem Heroes with update 5.8.0. In addition to previously announced changes, here's what else is new:
■ The lineup of Limited-Time Combat Manuals is being updated Players will be able to obtain Divine Codes (Ephemera 8) from events and exchange them for an updated lineup of Limited-Time Combat Manuals using the Compile Combat Manual feature

■ New weapon skills Loyalty Spear (Finn: Lance of Legend) and Punishment Staff (Maribelle: Dire Damsel) are coming soon! (These weapons can be upgraded in the Weapon Refinery after they have been obtained.)

■ New weapons to refine Dark Mystletainn (Ares: Black Knight, Eldigan: Lionheart), Níu (Laegjarn: Sheathed Steel), and Nifl Frostflowers (Sanaki: Apostle in White), are coming soon!

■ Safety Fence (O): Until turn X (structure lvl), after skill activation at start of defensive turn, if raiding party is outside the defensive team's range or is within 2 rows and 7 columns centered on a structure, defensive turn ends immediately. Available at lvl 1 at release.

■ Resonant Battles A Restart feature is being added.

■ Other Changes Buttons that allow you to view the Book II — Chibi Playhouse and Fjorm Sings "Flower of Ice" movies will be added to Past Episodes, which appears during and after the Ice & Flame event series.
Additionally, a new Voting Gauntlet starts today. Here are the details:
Voting Gauntlet: Water Fight is live! Win battles to increase your army's score and complete quests to earn in-game rewards like Orbs, Divine Codes (Ephemera 7), Sacred Coins, and Refining Stones!

See Voting Gauntlet progress here.
Leave a Reply