Fire Emblem Heroes update announced (version 5.11.0), patch notes
Posted on October 27, 2021 by Ervin in Mobile, News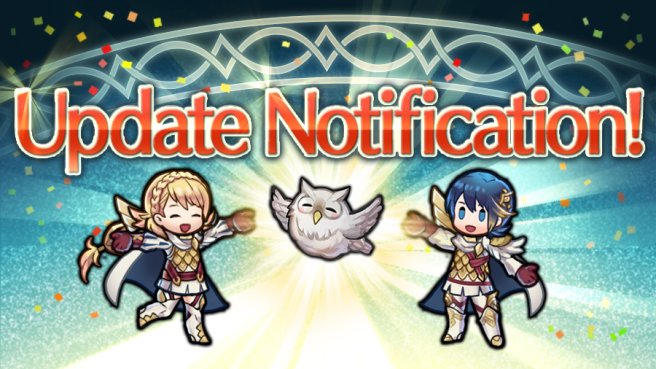 Intelligent Systems has announced that a new update is scheduled for Fire Emblem Heroes adding new weapons to refine, new event content, and more. Here are the full patch notes for the update, slated to arrive on Android and iOS next week:

New skills are being added for some Legendary Heroes Marth: Hero-King Special Skill: Shining Emblem B Skill: Binding Shield II Tiki: Legendary Dragon B Skill: Slick Fighter 3 C Skill: With Everyone! II

Updates to the Learn Skills screen When using the Best Skills filter, skills that the Hero has yet to learn will now be displayed.

New Memento Events are being added to Heroes Journey

The lineup of Limited-Time Combat Manuals is being updated Players will be able to obtain Divine Codes (Ephemera 11) from events and exchange them for an updated lineup of Limited-Time Combat Manuals using the Compile Combat Manual feature.

New weapon skills and weapons to refine Fanged Basilikos (Linus: Mad Dog), Kaze's Needle (Kaze: Easygoing Ninja), and Exalted Falchion (Marth: Hero-King) are coming soon!

New weapons to refine Fruit of Iðunn (Tana: Noble and Nimble), Sagittae (Kliff: Curious Spirit), Thunder Armads (Hector: Marquess of Ostia), Býleistr (Helbindi: Savage Scourge), and Divine Mist (Tiki: Legendary Dragon) are coming soon!
These changes are scheduled to arrive next week on November 3.
Leave a Reply