Fire Emblem: Three Houses introduces Dodou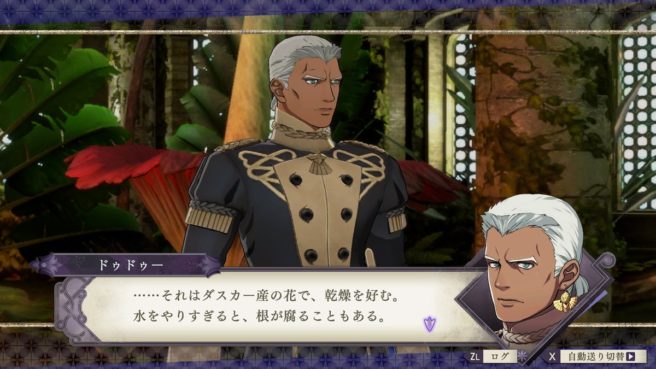 Nintendo and Intelligent Systems have shared the latest character introduction for Fire Emblem: Three Houses. Today's update is for Dodou, who is voiced by Hidenori Takahashi in the Japanese version. The English name for this character has not yet been officially confirmed.
Dodou is a member of the Blue Lions and a commoner from the Dascar region. Dascar can be found north-west of the Kingdom of Faerghus.
Dodou, who serves Dimitri, is deeply indebted to him. Dodou protects him at all costs as a result. Dodou can sometimes be misunderstood since he's the strong and silent type, but in actuality he's a gentle and nice young man.
Here's a closer look at Dodou:
青獅子の学級
ドゥドゥー
CV:高橋英則
王国の北西、ダスカー地方出身の平民で、ディミトリの従者を務める。
ディミトリには深い恩義があり、己の身に代えても守り抜くと決意している。
強面で寡黙なため誤解されやすいが、温和で気の良い青年。 #FE風花雪月 pic.twitter.com/XNP54vqAKC

— 『ファイアーエムブレム』総合 (@FireEmblemJP) May 8, 2019
主君への忠誠を感じさせる、ドゥドゥーとの会話です。 #FE風花雪月 pic.twitter.com/Hvz8Y1MOcc

— 『ファイアーエムブレム』総合 (@FireEmblemJP) May 8, 2019
Leave a Reply