Fire Emblem: Three Houses introduces Mercedes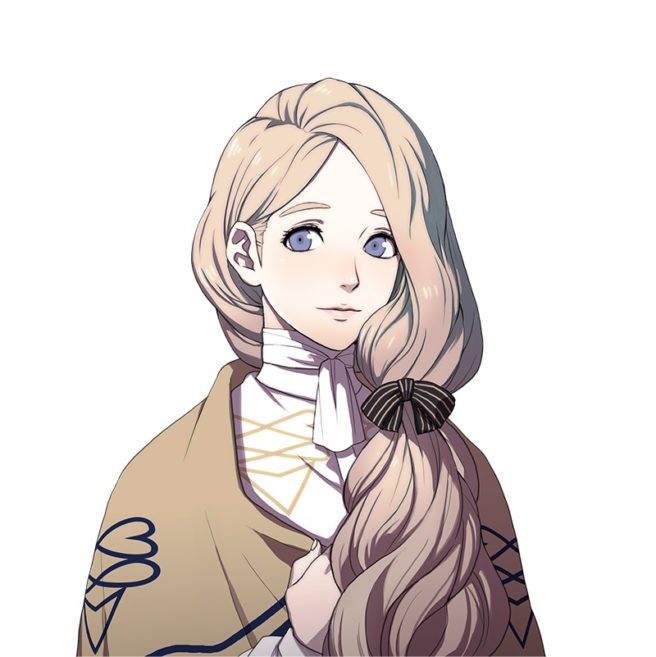 Nintendo is back with an introduction for yet another character in Fire Emblem: Three Houses. Mercedes gets the focus today, who is voiced by Yumiri Hanamori in the Japanese version.
Mercedes is a part of the Blue Lions house. She's a gentle woman who pays close attention to her surroundings and always gives a hand to those in need. Mercedes was previously involved with the Adrestian nobility, but now lives as a commoner in the Holy Kingdom of Faerghus. Her past experiences makes Mercedes feel a little older than other students.
青獅子の学級
メルセデス
CV:花守ゆみり
周囲に細やかに目を配っており、困っている人を放っておけない、やさしい女性。元帝国貴族だが、王国で平民として暮らしていた。
王都の魔道学院に在籍していたこともある。本人曰く他の生徒より「少し年上」。 #FE風花雪月 pic.twitter.com/FQiVlodgTo

— 『ファイアーエムブレム』総合 (@FireEmblemJP) May 22, 2019
青獅子の学級のお姉さん、メルセデスとの会話です。 #FE風花雪月 pic.twitter.com/qWgLExeGe2

— 『ファイアーエムブレム』総合 (@FireEmblemJP) May 22, 2019
Leave a Reply