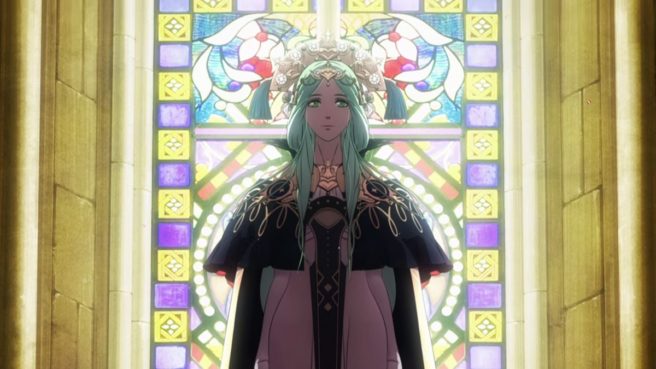 Nintendo has continued its character introductions for Fire Emblem: Three Houses. Today's update is for Rea, who is voiced by Kikuko Inoue. Her English name has not yet been officially confirmed.
Rea is the leader of the Holy Church of Seiros. She's held that position since Jeralt was a part of the Knights of Seiro.
Rea thinks highly of the protagonist, which prompts her to invite them to be a teacher at the Officer's Academy. She treats people in the same calm manner like a kind mother. However, she can also be strict when it comes to passing judgment given her role at the Church of Seiros.
Here's a closer look at Rea:
レア
CV:井上喜久子
セイロス聖教会の最高指導者である大司教。ジェラルトが騎士団に属していた頃から同じ地位に就いていた。
主人公の資質を高く評価し、士官学校に招き入れる。
慈母のように穏やかに人々と接するが、教会に刃向かう者には容赦なく裁きを下す厳格な一面も併せ持つ。 #FE風花雪月 pic.twitter.com/h2kRK95ltW

— 『ファイアーエムブレム』総合 (@FireEmblemJP) May 5, 2019
神秘的な雰囲気の、レアとの会話です。 #FE風花雪月 pic.twitter.com/2ArLjW1FBB

— 『ファイアーエムブレム』総合 (@FireEmblemJP) May 5, 2019
Leave a Reply