Fire Emblem: Three Houses – Japanese main theme getting a CD release on August 7, title and artist revealed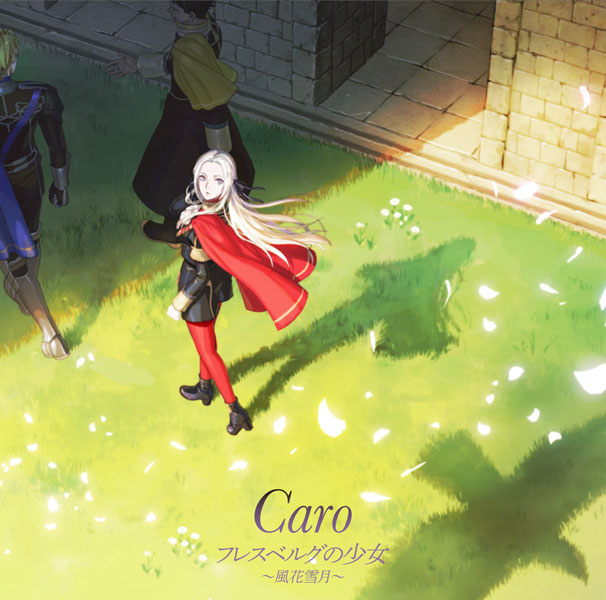 Intelligent Systems announced today that the Japanese main theme for Fire Emblem: Three Houses will be released on CD on August 7 in Japan. We've heard the main theme before, but now we know its official name: Hresvelg no Shoujo ~Kaze, Hana, Tsuki, Yuki~ (roughly translated: Girl of Hresvelg ~Wind, Flower, Moon, Snow~, with the last part also being the Japanese name of Three Houses, although read differently as "Fūkasetsugetsu", which roughly means four seasons). The artist is called Caro, and this will be her debut single. The CD release contains the title theme as well as two songs called "Fallin'" and Always Be Yourself" and will be sold for 1,167 Yen.
There's also a limited edition release (the cover of which you can see above) that also contains an additional song called "Hresvelg no Shoujo" (without the subtitle) as well as a DVD with two music videos of the main theme (a "Three Houses" version with scenes from the game and a more traditional "Caro" version) as well as a making of video of the recording sessions and an interview with Caro and Takezu Kanazai, a Music Director at Intelligent Systems. This limited edition will cost 1,667 Yen.
As a reminder, here's clip of the main theme on Youtube:
Leave a Reply