Fire Emblem: Three Houses – new details on Cindered Shadows DLC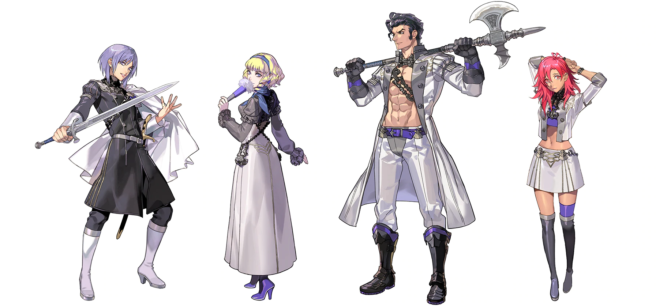 Yesterday, Nintendo revealed that the final piece of DLC for Fire Emblem: Three Houses, called Cindered Shadows, would be launching on February 13. As previously revealed, it'll feature new characters from the Ashen Wolves house and a new area below Garreg Mach Monastery called the Abyss. Today, Nintendo revealed a bit more about the DLC on their Japanese Topic website.
As it turns out, once you've downloaded the DLC, it can be accessed via a new Side Story option in the main menu. As such, this Side Story will be on a different save data than the one used for the main adventure. The gameplay flow will also be different and it seems like it won't use the calendar system used in the main story. Instead, you'll fight battles using pre-determined squads of characters. This explains a scene in the reveal trailer which shows Edelgard and Hilda fighting on the same side, which normally isn't possible. Apparently, the maps in Cindered Shadows will also make use of a variety of gimmicks.
However, this piece of DLC won't be completely separate from the main story. Once you beat the Side Story, you'll be able to recruit the four new characters Balthus, Yuri, Hapi and Constance in the game's main story.
Leave a Reply