Fitness Circuit systems introduction trailer, demo released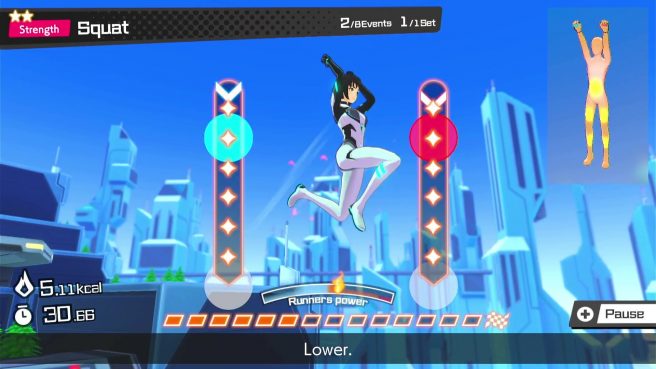 Spike Chunsoft issued a new trailer for Fitness Circuit today that provides a closer look at the game's systems, and also released a demo.
The free demo takes players through the opening and tutorial, as well as the main Daily Circuit mode. It includes a total of five days of play, and over that time provides access to 12 of the 45 types of training in the Daily Circuit. Progress carries over to the full version.
Here's some information about Fitness Circuit:
Fitness Circuit utilizes Super Circuit Training, a workout method that alternates aerobic and strength-building exercises to burn calories efficiently, increase endurance, and improve muscle strength in a short period of time. This method is designed to have a high training effect, so you won't need to play every day. Complete a standard workout session in just 10 minutes a day, 3 days a week. *Exercise effects and results will vary per individual.

Fitness Circuit doesn't require anything more than a little space to move and Joy-Con™ controllers. No need for extra equipment or busy gyms. Simply match the workout prompts, to help your on-screen Runner through a flashy and entertaining performance. It's fun to play and watch.
View the new systems introduction trailer for Fitness Circuit below.
Fitness Circuit launches for Switch on May 26, 2023, and the demo is live on the Switch eShop.
Leave a Reply