Fortnite receives more robust gyro controls on Switch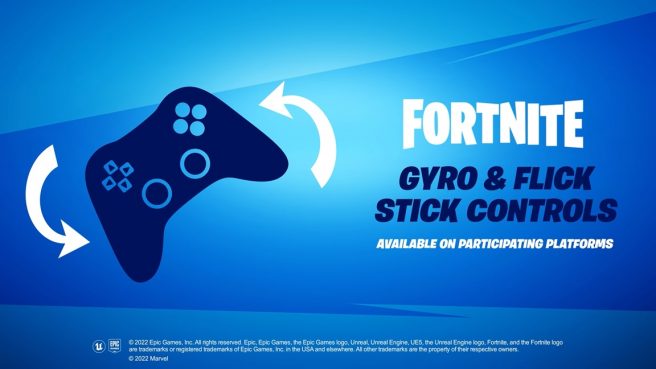 Fortnite has been updated to version 19.30, and it's brought along more robust gyro controls for Switch. These controls are available with the Joy-Con controllers (including in handheld mode) or the Pro Controller.
The updated gyro controls include more customization, no forced aim acceleration, the ability to make gyro inactive in certain situations, and less frequent recalibration. Also, "there is now less need to set different sensitivities depending on whether you're sniping or targeting, since the main sensitivity slider is now scaled by zoom level." Players still have the option to disable zoom scaling in the Advanced Gyro Options, along with setting specific sensitivities for sniping, targeting (which is now "aiming"), harvesting, building, and editing.
Gyro controls first appeared on the system in 2018, but it goes without saying that today's update makes significant improvements.
Below is a video showing off the updated gyro controls and flick stick in Fortnite:
Fortnite is available on Switch as a free-to-play game, and you can find additional information about today's update on the official website here.
Leave a Reply