Fortnite Switch early frame rate test, resolution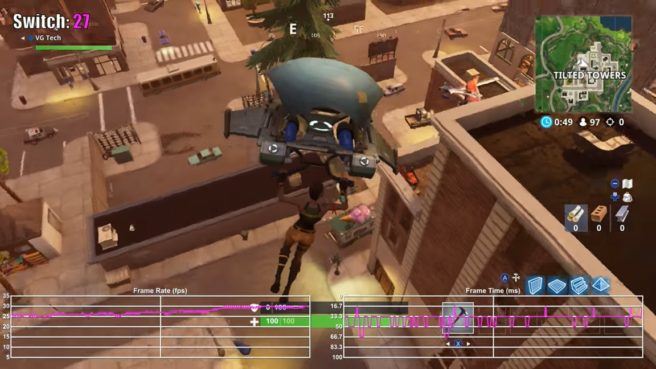 VG Tech shared a video today that explores the technical side of Fortnite on Switch.
In terms of frame rate, the game aims to hit 30 FPS. However, we can see that there are some dips and fluctuations – some more noticeable than others.
Fortnite uses a dynamic resolution when docked and in portable modes. When docked, the lowest native resolution found is approximately 1093×615 while the highest was 1600×900. Additionally, temporal upsampling is used to increase the pixel count up to 1600×900 when the native resolution is below this figure.
The lowest resolution in portable mode was found to be roughly 768×432. As for the highest, VG Tech found 1280×720 (Switch's natural portable resolution). Temporal upsampling is again used here to increase the pixel count up to 720p when the native resolution drops below this.
Here's the full video:
Leave a Reply