Front Mission 1st: Remake release date set for November 30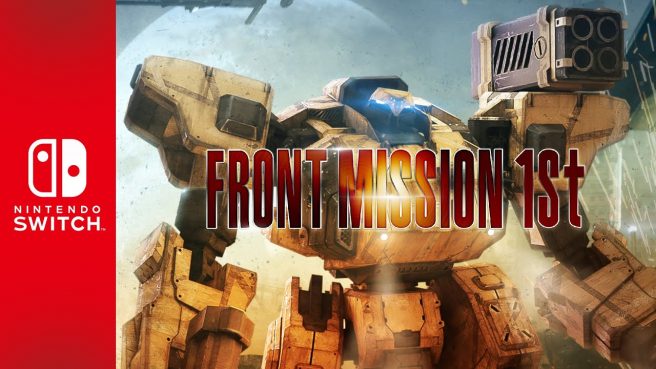 Original (11/2): Forever Entertainment has nailed down a final release date for Front Mission 1st: Remake. The game is heading to Switch on November 30, 2022, the company confirmed today.
Front Mission 1st: Remake was announced for Switch earlier this year. A November release window was given back in September, but we didn't have a specific date until today.
Front Mission 1st: Remake comes back with updated graphics and a modern approach! Choose your side and enter the battlefield equipped with the armed Wanzer – the future of Huffman Island is in your hands.

Key Features

・Front Mission comes back in a remake
・The game features a new game mode and tweaks to the gameplay and mechanics
・The legendary soundtrack fully reorchestrated
・New Soundtrack arrangement for the remake is also included
Forever Entertainment will be celebrating the release date news for Front Mission 1st: Remake with a new trailer. You'll be able to watch it below
Front Mission 1st: Remake pre-orders begin on November 16 via the eShop. Until November 30, there'll be a 10 percent reservation discount. Also planned is an "owner discount" of 15 percent – presumably for those that have purchased another Forever Entertainment game.
Front Mission 2: Remake is also launching on Switch in 2023. Forever Entertainment will release a remake of Front Mission 3 in the future as well.
Source: Forever Entertainment PR
---
Update (11/16): Another trailer has come in for the game, and we have it below.
Leave a Reply