Fuga: Melodies of Steel getting costume DLC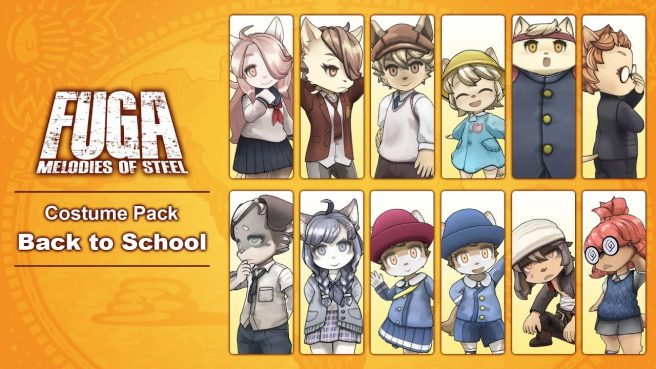 CyberConnect2 announced today that it will release three paid costume DLC packs for Fuga: Melodies of Steel.
The first round of DLC, known as the School Costume Pack, drops on January 20. As the name implies, the 12 Taranis tykes are all suited up for school – specifically Malt, Mei, Hanna, Kyle, Boron, Socks, Chick, Hack, Sheena, Jin, Wappa, and Britz. DLC can be used during Intermission and Expedition.
Here's a trailer introducing the first DLC:
According to CyberConnect2, the second DLC costume pack for Fuga: Melodies of Steel will arrive in March. We'll then see the third DLC pack in May. Pricing for all DLC has yet to be confirmed.
Fuga: Melodies of Steel originally launched on Switch last July as an eShop download. You can read our developer interview with CyberConnect2 here. Additionally, you can access the official website here for more information.
Source: CyberConnect2 PR
Leave a Reply